Bigaflon®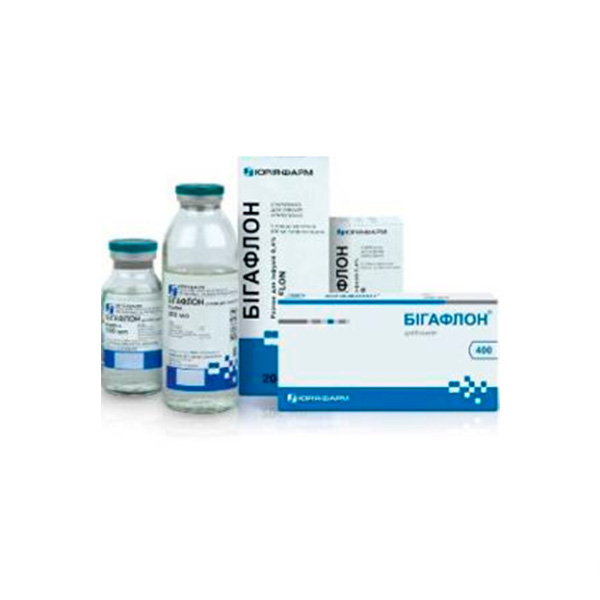 Bigaflon® 800 mg is a unique presentation of Gatifloxacin in Ukrainian pharmaceutical market, indicated for treatment of tuberculosis and other severe infections.
De-escalation antibiotic therapy involves starting empirical treatment with the broadest-spectrum antibiotics. In this case, Bigaflon® is the drug of choice.
Bigaflon® is a broad-spectrum antibiotic, fourth-generation fluoroquinolone.
Due to the long elimination period and availability of the post-antibiotic effect, the product can be used once daily.
Upon administration, its concentration in tissues is similar to or even higher than that in blood plasma.
Effectiveness of management of infections in virtually any location was proven by multicentre trials.
Other drugs in this category