Umerox® Ingal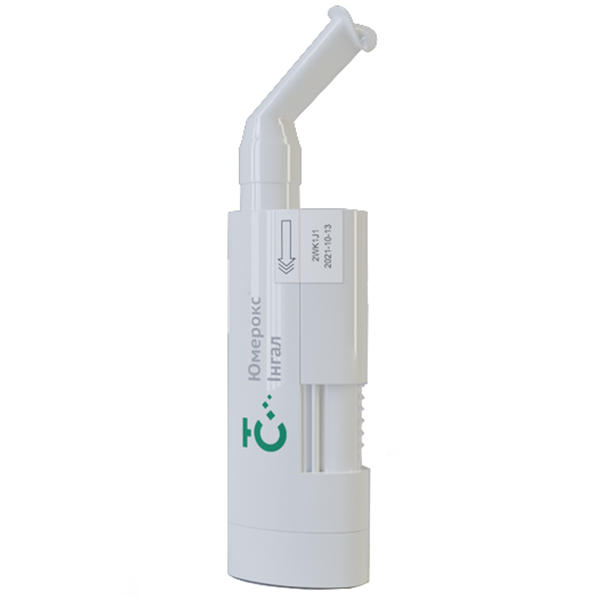 Umerox® Ingal is an individual device designed for inhalation of methoxyflurane.
Methoxyflurane, solution for inhalation, 2 ml administered through the Yumerox® Ingal inhaler is a fast-acting, inhalable and non-narcotic analgesic.
Indications for the use of Methoxyflurane are emergency relief of moderate to severe pain in adult patients with trauma who are conscious. Аnesthesia for short-term treatment and diagnostic procedures.
Methoxyflurane, which is administered through the Umerox® Ingal inhaler, has several key benefits for use as an analgesic:
quick start of action. To achieve an analgesic effect, you need 5 to 10 breaths;
pronounced anti-anxiety effect;
non-narcotic, with a high safety profile;
painless, non-traumatic injection – no injections, no needles;
does not require monitoring of the respiratory and cardiovascular systems during use.
Individual device Umerox® Ingal:
small, light and easy to store;
disposable;
requires minimal training before use;
can be used by the patient independently, allows to adjust a dose depending on pain intensity.
Umerox® Ingal – blitz analgesia with anti-anxiety effect!