U-FLEX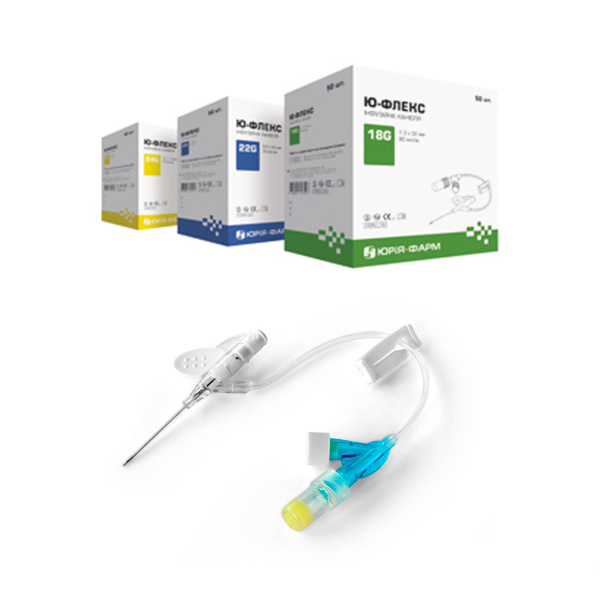 U-FLEX is a step forward in infusion therapy!
Infusion cannulas
Intravenous administration of drugs should be carried out using special tools – infusion cannulas.
The design and materials from which Yuria-Pharm infusion cannulas are made allow the use of one cannula for up to 3 days for infusion therapy (provided proper installation and care).
Yuria-Pharm infusion cannulas increase the convenience of doctors and the comfort of patients.
Innovative infusion cannula that provides twice the efficiency, safety and ease of use.
Sizes from 16G to 24G for all types of infusion.