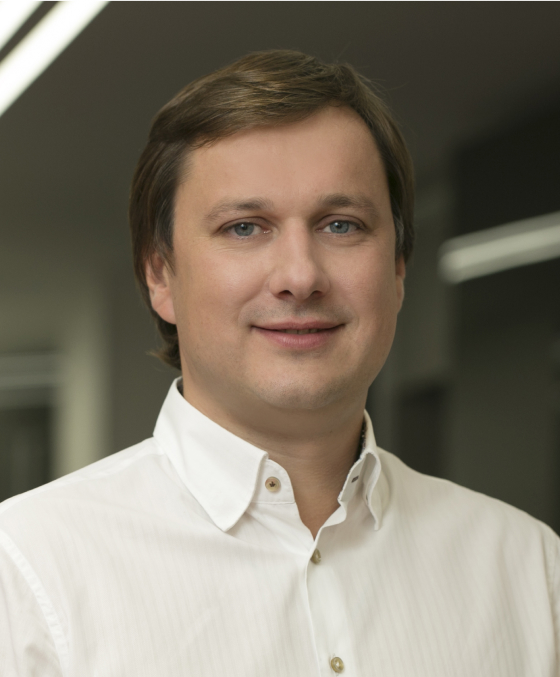 Dmytro Derkach
CEO group of companies / CEO of the YURiA-PHARM
Dmytro Derkach has headed YURiA-PHARM since 2017, and is focused on integration projects that enhance the company's ability to change. The priority is to systematise business projects, improve the quality of communication and structuring of information, build quality communication systems and, most importantly, support a corporate culture that fosters innovation and change. This is in line with the company's goal to build its R&D capabilities. With the focus on scaling the know-how of its R&D Center and partner projects on an industrial scale. The key projects include high-tech solutions based on recombinant proteins, monoclonal antibodies, RNA molecules, and cell and gene therapy.
Dmytro Derkach started his career at YURiA-PHARM in the marketing department. In 2008, he took the position of Head of the Marketing Department. A successful marketing team was created, and a marketing strategy developed and implemented under his leadership. From 2011 to 2017, he was responsible for the implementation of the company marketing strategy as Deputy General Director for Marketing.
In 2021, he entered the list of TOP-100 best managers.
Education:
Bogomolets National Medical University (2007, Kyiv, Ukraine).
Accomplished executive development programs at:
Cambridge Judge Business School,

 

University of Cambridge (2015,Cambridge

, 

UK);

Adizes Institute (2018, Weerberg, Austria);

Kyiv-Mohyla Business School (Kyiv, Ukraine);

Ukraine Corporate Governance Academy (2021, Kyiv, Ukraine).