Future creators of new drugs visit YURiA-PHARM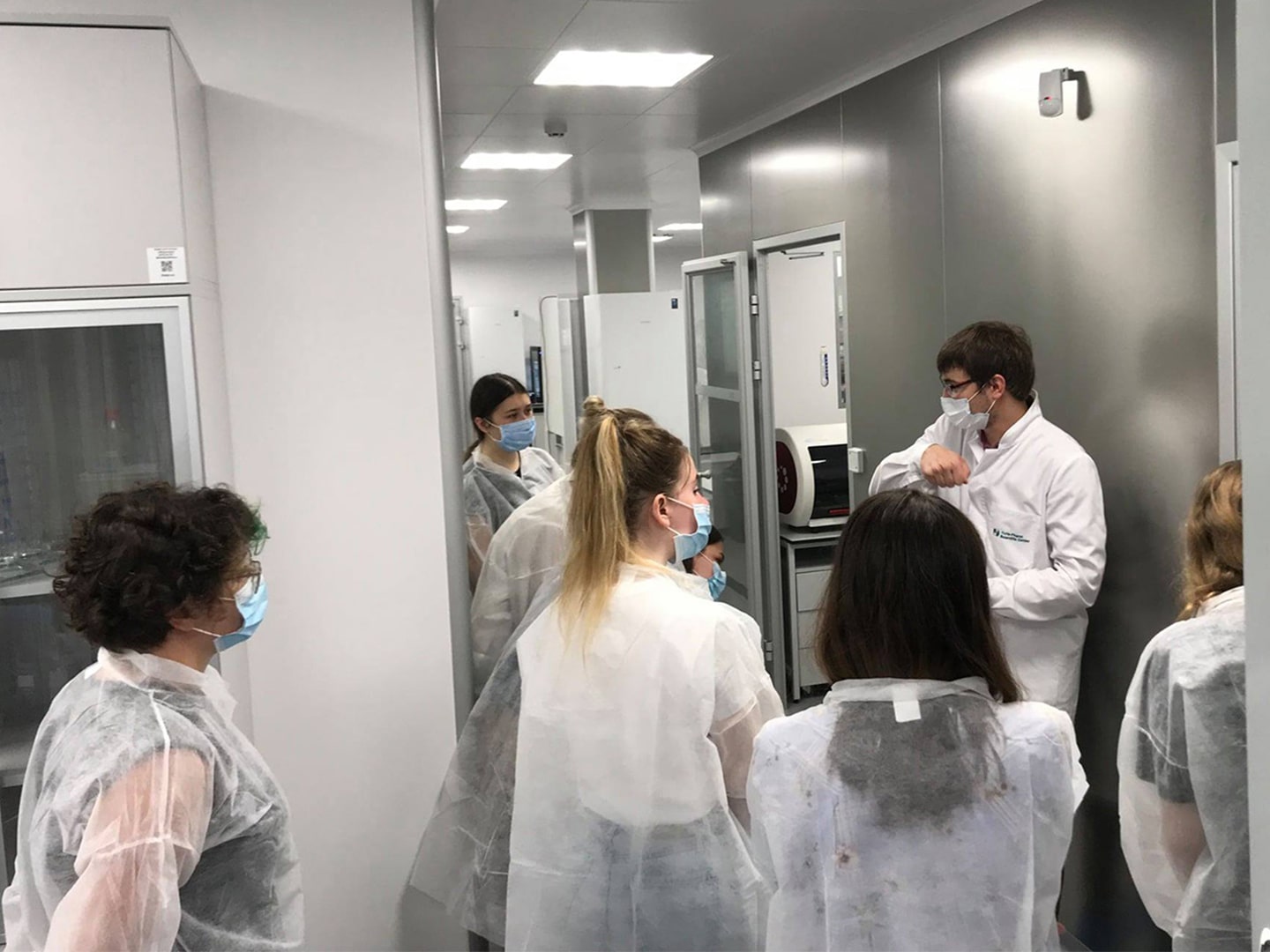 Recently, 2nd year students from the Department of Microbiology and Immunology of the Institute of Biology & Medicine Educational and Scientific Centre, Taras Shevchenko National University of Kyiv, together with department teaching assistant and tutor Yuliia Vasylivna Faidiuk, visited us as part of their practical training.
The students were able to learn about common approaches to the pharmaceutical development of active pharmaceutical ingredients (APIs) and finished dosage forms of synthetic and biotechnological origin, as well as hardware platforms for the laboratory/pilot production of finished dosage forms and APIs.
In a separate session, the students could ask questions of interest about bioprocessing or the production of finished dosage forms based on low molecular weight compounds.
It should be noted that our guests were delighted with the level of work performed and the equipment in the laboratory complex. By learning about the opportunities in Ukraine to implement ideas based on advanced therapeutic solutions, students are inspired and motivated to more thoroughly explore the structure and functional features of living systems. This is the practical basis for their future informed choices of research field based on the needs of society and the market.
For our part, we also welcome such meetings, because we believe that today's students will become our future colleagues and will be able to unleash their potential here in Ukraine.