YURiA-PHARM and Diaco teams attend CPI Worldwide 2021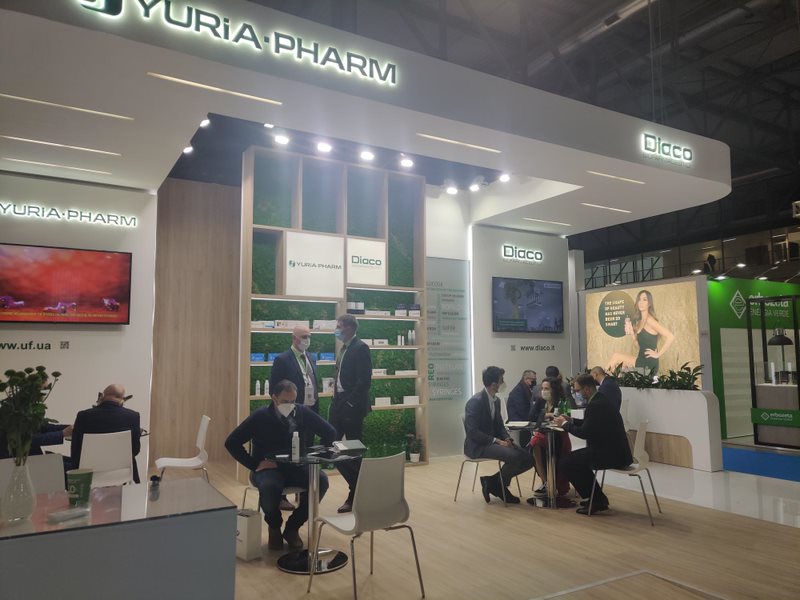 CPhI Worldwide 2021 was keenly anticipated, as it was held after a long break, and all the global manufacturers of drugs, ingredients and medical devices had been looking forward to meeting face-to-face to discuss new opportunities for cooperation.
This year, for the first time CPhI Worldwide 2021 was held both online and offline and brought together more than 23,000 visitors.
Why is CPhI an important event for us? Because it is a place where new projects and products are born and new business contacts are made. We meet with our existing partners and talk to new ones. The presentation of Reo water, which is new for the pharmaceutical market and requires further study and rethinking by partners in their markets, aroused great interest among the visitors. And, of course, visitors were interested in the latest offers, and unique and 'niche' products on display.