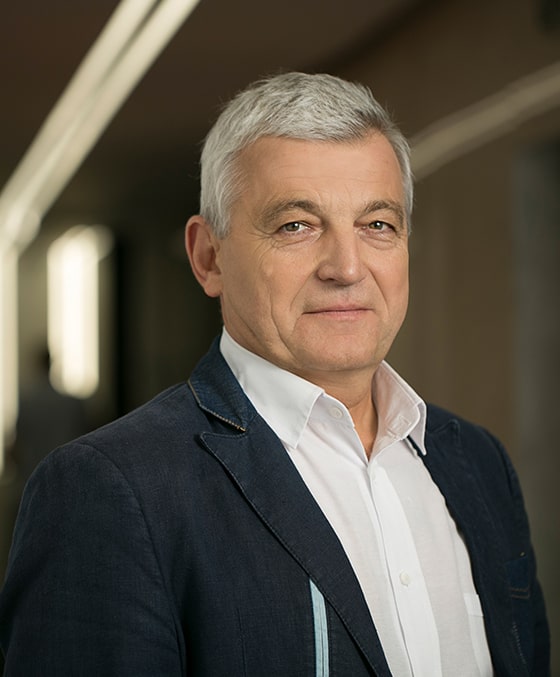 Volodymyr Shevchuk
Executive Director of Cherkasy Production Management Company
Volodymyr Shevchuk is in charge of the development of production infrastructure according to the geography of target markets and regulatory compliance with EMA, FDA, and PIC/s.
Today, Volodymyr Shevchuk is focused on automation and robotisation projects to increase the efficiency and profitability of production operations.
Joined the YURiA-PHARM team in 2017 as Project Manager, and in 2018, took up his post as Executive Director of the Infusion Production Unit.
Education: Leningrad Higher Military Engineering School, Lenin Branch of the University, Faculty of Economics.