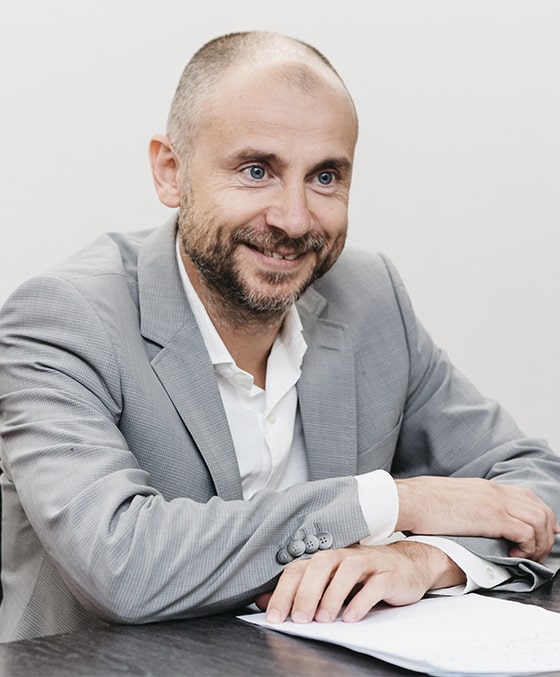 Yurii Markevych
Customer Relationship Management Director
Yurii Markevych joined the YURiA-PHARM team in 2018 as Head of the Health Product Department of the Growth Division, ensuring the development of the product portfolio as part of the company's 2020–2030 strategy. Later joined the CRM team, which is focused on customer development.
His ​​professional interests include management, marketing, implementation of the latest digital solutions in demand creation, the power of artificial intelligence to automate marketing and customer development processes.
The biggest professional challenge faced by the division is to be able to react quickly and drive change in times of turbulence and uncertainty, continuing to shape the market rather than follow it.
Yurii has more than 20 years of experience in the pharmaceutical market, including 15 years in management positions.
Education: Pharmacy degree at Lviv State Medical University. Received an MBA in 2003 (Lviv Institute of Management).
Yurii teaches and is a member of the steering team of the PRO School, an internal corporate school aimed at skill development and cultivating its own marketing staff.