New Year Congratulations from Yuria-Pharm Staff for Those Who Do Need Them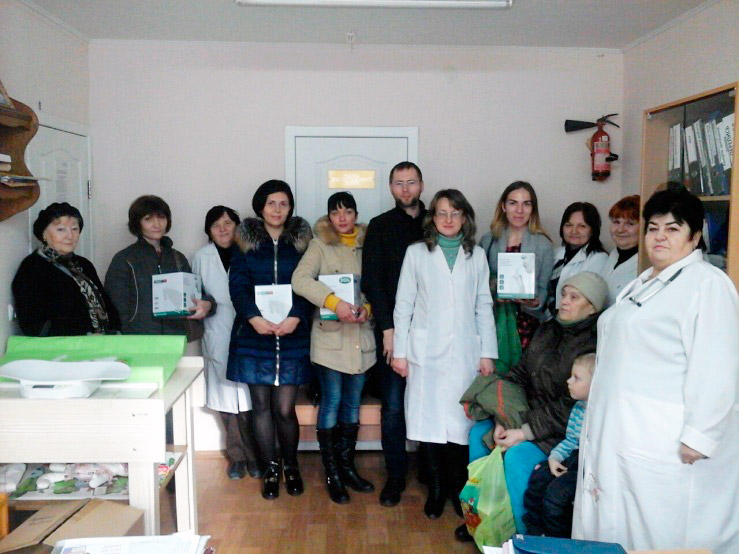 On December 24 and 25, in the City of Kharkov, the representatives of the Northern Regional Sales Office congratulated children from the needy families on New Year holidays (district No. 23 and 13 child health centres). Majority of small patients assigned to these territorial units have been diagnosed with bronchial asthma, recurrent obstructive bronchitis, and other respiratory tract diseases.
The employees of the company took care of the children's health and presented them Ulaizers to help get better soon, as health is a guarantee of happy childhood!