Ten Cities, Ten Medical Higher Education Institutions, and Ten Teams from All Regions of Ukraine — Yes, We Have Done It!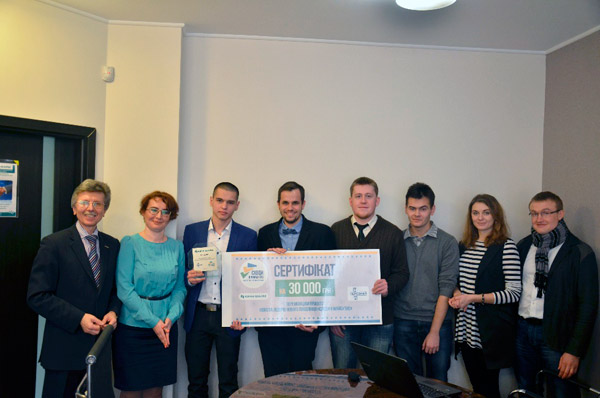 The School of Next-Generation Leaders called Stairs to the Future, the project implemented by Yuria-Pharm and Pharma Personnel, has congratulated its winners!
This project has been aimed at supporting youth initiatives in implementation of their own ideas.
Four-week online training in the areas of leadership, team building and project management enabled the participants to lay their ideas before the commission in a more detailed and high-quality manner.
The best of the best were selected after two rounds, and the winning team was finally invited to defend its project to the Head Office of Yuria-Pharm Pharmaceutical Corporation.
Our congratulations to the team from Lvov on its victory.
«Pharmaceutical Awareness of the Population» – is the project designated to regain trust to the national pharmaceutical and medical industries, to dispel the myths and unreliable information which prevails in and is distributed via mass media. The project team is planning to disseminate information via various communication channels by holding lectures, seminars, and trainings for students and consumers of medical services and medicinal products.
Medical and pharmaceutical lectures, seminars, and trainings will enable people to learn more about rational self-treatment, critical conditions when a doctor must be contacted immediately, will provide authentic information on national pharmaceutical manufacturers, disprove the unreliable information on some medicinal products, and easily teach practical first-aid skills by using the minimum instrument set.
We are grateful to all the participants of the School of Next-Generation Leaders for the competitive struggle and brilliant ideas to be implemented.