YURiA-PHARM – Strong at home, growing abroad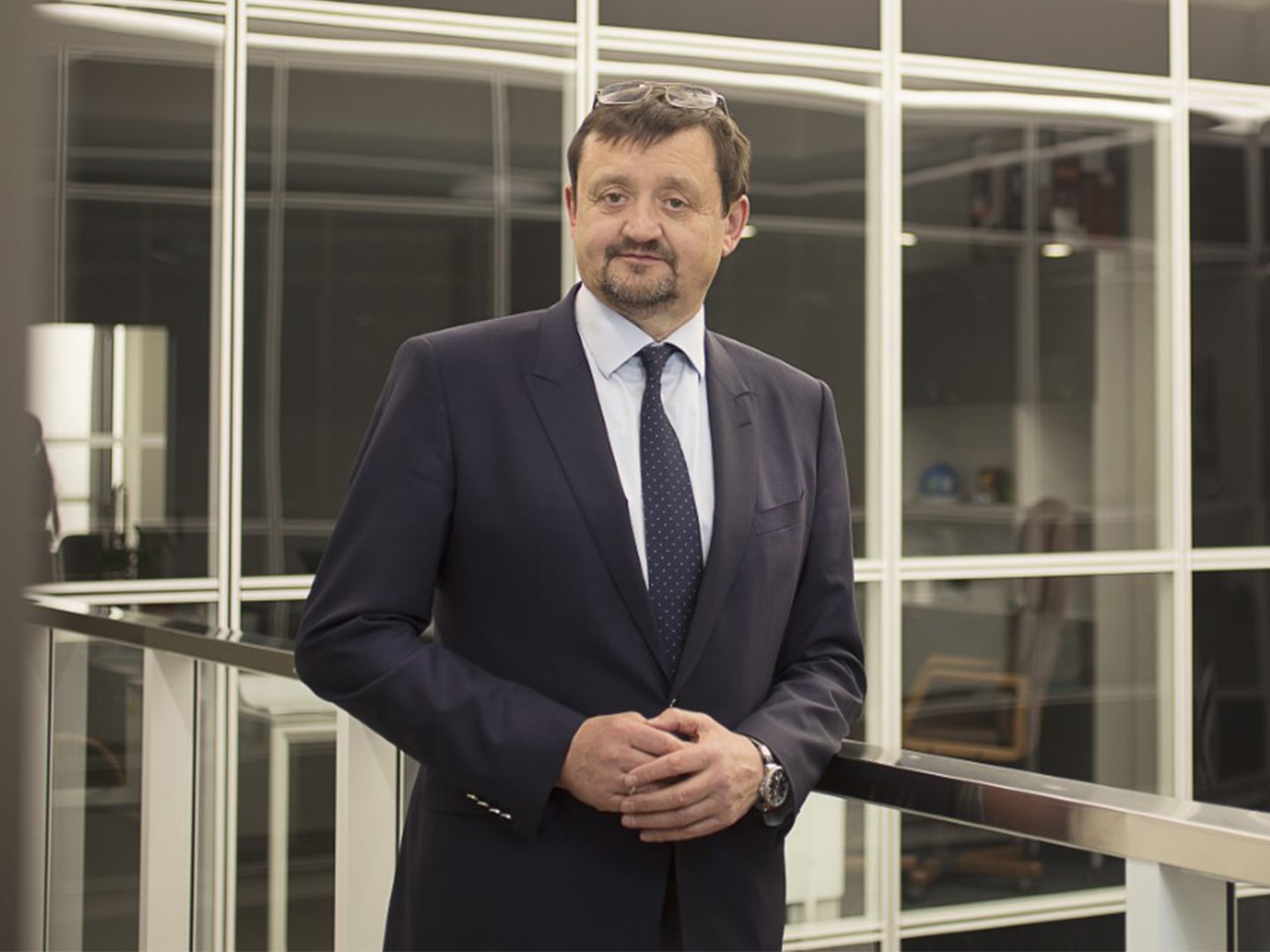 Surging by 5.7% in the second quarter of 2021, Ukraine's economy is well on the road to recovery following the Covid-19 pandemic. Growth has been driven by private consumption, which rose a remarkable 17.4% year-on-year in the quarter, with consumer confidence returning strongly. Manufacturing also helped drive the resurgence, expanding by 8.2% year-on-year.
The vigorous economic recovery has led to a surge in mergers and acquisitions, which rose by 77% in the first half of the year, according to global professional services firm KPMG, indicating that investors are as confident as citizens about the outlook. The healthcare and pharmaceuticals sector attracted major deals worth at least $26m, KPMG reported – not including smaller transactions.
The sector capitalises on the country's strong scientifi c knowledge base, relatively low costs, and access to both developed markets in Europe and emerging economies further afield. The domestic market is also strong, growing by 13% in 2020, according to industry figures, despite the deep recession caused by the Covid-19 pandemic. Yuria-Pharm, one of the country's largest pharmaceutical companies, embodies the sector's strengths in innovation and knowledge and internationalisation, while retaining a strong presence in Ukraine.
Its success is built on its expertise, epitomised by founder Mykola Gumeniuk, who started as a leading scientist and has become one of the country's top pharmaceutical entrepreneurs. "The story stared in the USSR, where I was a senior researcher at a research institute," he says. "We started a small enterprise as young scientists when the first commercial initiatives were allowed, the first green shoots of entrepreneurship in the country."
Starting with research activities, Gumeniuk launched a retail pharmacy business in the early 1990s, during a period of hyperinflation, before moving into wholesale medicine sales and contract manufacturing.
In 1998, Yuria-Pharm was formally launched as a manufacturing company. The company started with 68 employees and now has 2700, and its production has grown from 80,000 units a month to 17m units; a product range that started with 4 medicines now boasts 150.
Yuria-Pharm continues to expand – Gumeniuk expects 20-25% growth this year, providing a platform for further development of the business. "We have always invested nearly everything we earned into our development, and we continue to reinvest most of our profits," says Gumeniuk.
The company has become a partner for international counterparts, both those wishing to licence and manufacture products for the Ukrainian market, and those who licence its range of products on international markets. Yuria-Pharm now exports to operations in 41 countries worldwide. It is currently growing in Central and Latin American markets, while it continues to develop its footprint in the dynamic economies of East Asia.
The company is now poised for expansion in Europe, keeping pace with Ukraine's path towards integration with the European Union, the world's largest economy and a market of 450m people.
Yuria-Pharm offers its partners a strong commitment to innovation in a competitive sector; 50% of its new products are its own development, providing new income streams for both parties in export markets. The company also has its own distribution business, which adds value and protects margins in its large-volume business with hospitals in particular. "The distribution business is an advantage for our partners, as we know the market not only as manufacturers ready to share our platform, but as manufacturers in direct contact with customers," says Gumeniuk.
"Relationships with partners are a priority; they can access the growing Ukrainian market, and take our own developments for export. The core of our business is international, and can be globalized." More than three decades after he made his first steps into entrepreneurship as a young scientist, Gumeniuk is bullish about the opportunities that exist for businesses in Ukraine.
With an economic and structural reform programme well underway, the investment case for the country is getting ever stronger, and the company's founder believes that it has the potential to be "a European China" – the next mecca of technology development.
"There are a lot of talented, competent, and well-educated people in our country," Gumeniuk says. "Labour costs are affordable. There are a lot of companies here that could be targets for investment, or localise production for international companies. Investors should enter Ukraine now, while the opportunities are there, and get ahead of the competition."