Isoniazid syrup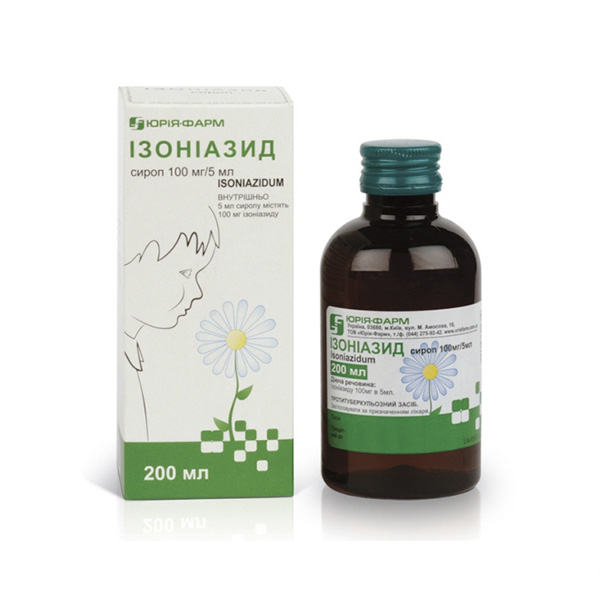 The most effective first-line anti-TB drug.
Safe and effective chemoprophylaxis and treatment.
The product has bactericidal effect.
Presentation – syrup 100 mg/5 ml — is unique for the pharmaceutical market of Ukraine.
Designed for treatment of infected paediatric patients, those with complications after BCG vaccination and those in contact with TB patients.
Isoniazid syrup is also indicated for adult TB patients with concomitant diseases of the digestive system (gastritis, gastric ulcer, etc.).
Due to the accuracy of dosing, less irritating effect on the digestive organs, as well as a pleasant taste and smell, the use of Isoniazid syrup makes prevention and treatment of tuberculosis easy and safe for both children and adults with underlying medical conditions.
Sales markets
Azerbaijan, Georgia, Kazakhstan, Kyrgyzstan, Moldova, Tajikistan, Turkmenistan, Uganda, Uzbekistan, Ukraine.