An active pharmaceutical ingredient (API, active substance, substance) is the main component of a drug. API synthesis at YURіA-PHARM R&D focuses on the promising compounds for the areas determined by the main therapeutic focuses of the company.
Today we have experience in developing methods for synthesis and purification of API, which allows to obtain complex active substances that are developed and produced in full compliance with international quality standards. Modern analytical equipment, thoroughly developed and validated control methods allow to confirm quality of the synthesized APIs, in accordance with the guidelines of ICH Q11 Development and Manufacture of Drug Substances, Q3A-Q3E Impurity.
Detection of genotoxic compounds, nitrosamines and impurities takes place on modern analytical equipment LC-MS/MS, GC-MS. API compliance with the technology and safety standards is highly important at the stages of development and production.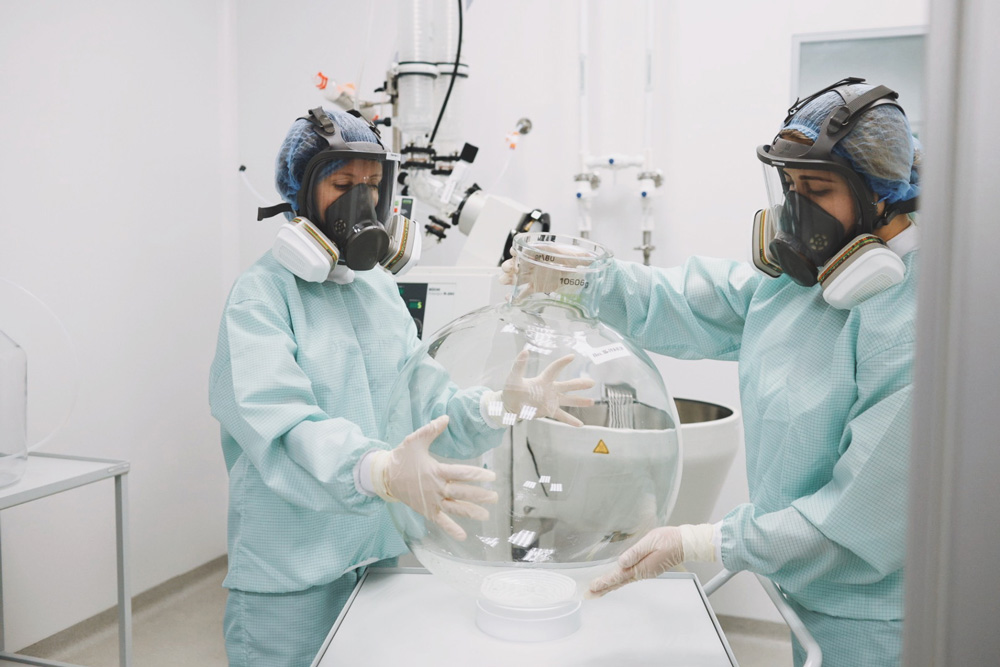 Different classes of organic substances that have biological activity are synthesised by the following reaction mechanisms:
substitution;
accession;
elimination;
isomerization and rearrangement;
cycle connection;
oxidation and reduction.

We use the following methods of organic substances purification:
purification of solids by recrystallization;
purification of solids by sublimation;
purification of organic substances by chromatography;
purification of organic substances by extraction;
purification of liquid substances by distillation:

under atmospheric pressure
under reduced pressure
in a deep vacuum
fractional
We use the following methods for drying of organic substances:
at elevated temperatures;
under reduced pressure;
in a deep vacuum;
drying of organic liquids in the presence of water-removing substances;
Spray dry (testing the technology of obtaining dry powder from liquid or suspension by rapid drying with hot gas).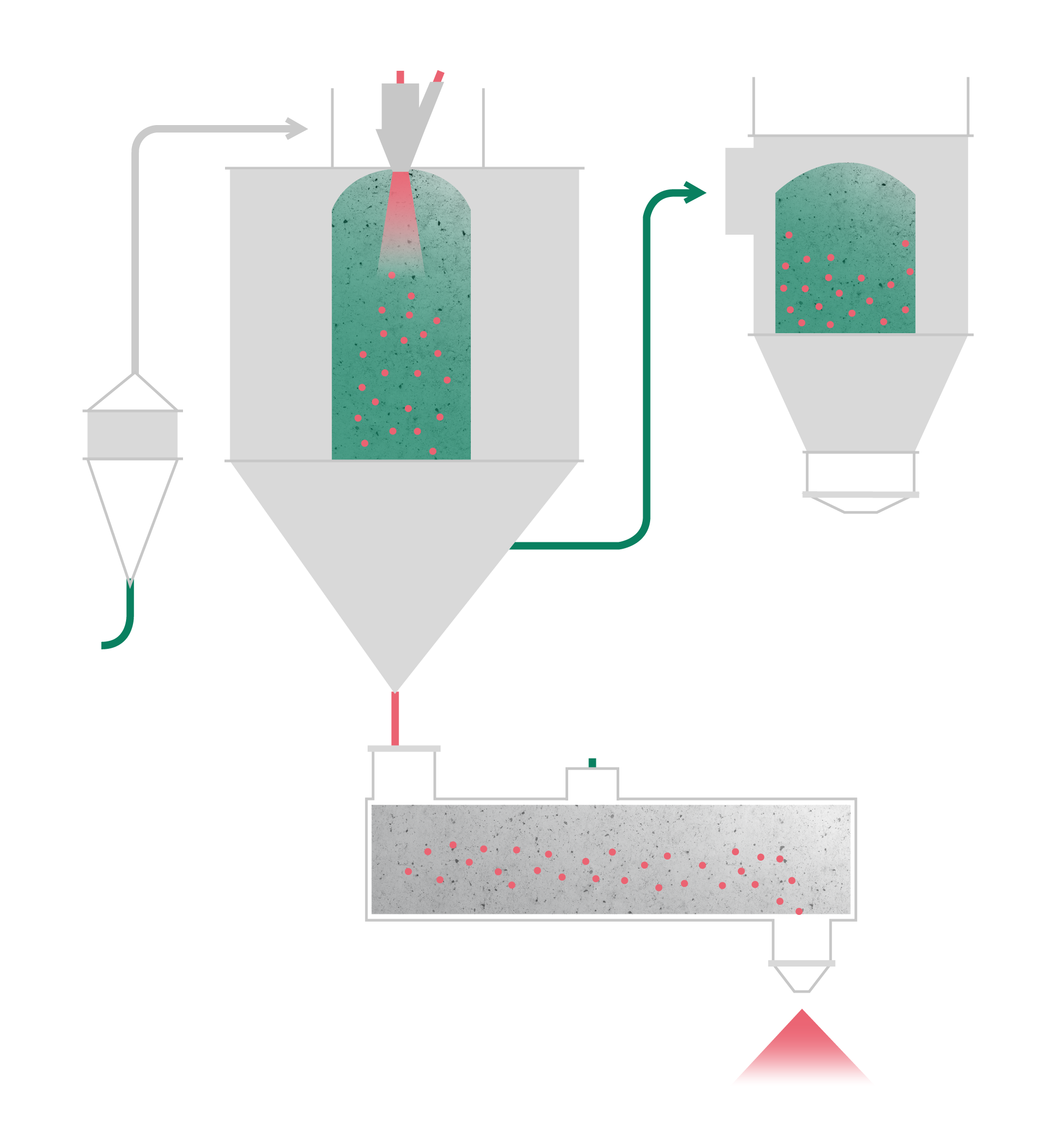 The API synthesis team of YURіA-PHARM R&D is working on the introduction of non-specific technologies and equipment into organic synthesis the pipeline. For example: flow chemistry technology, use of a nutsche filter for controlled recrystallization process, membrane cleaning technology, use of rotary evaporator for several stages of synthesis in one flask, technologies for monitoring and control of processes online.
Combination of theoretical and practical synthesis using computer modeling of organic compounds, their derivatives and mechanisms of organic reactions is a promisisng strategy for optimisation of the API synthesis process.