Emavail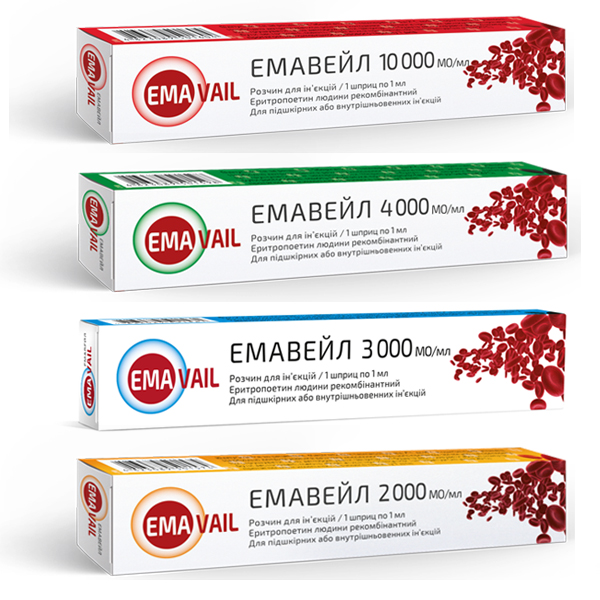 EMAVAIL – an affordable and easy to use recombinant human epoetin alfa for the recovery of red blood cells in case of chronic renal failure, hemodialysis and other types of anemia.
EMAVAIL is bioequivalent to the original erythropoietin.
EMAVAIL is available in the form of pre-filled syringe and has convenience package for individual selection of dosage.
Dosage:
2000 IU;
3000 IU;
4000 IU;
10000 IU.
How supplied:
solution for injection, 1 ml in pre-filled syringe №1.
Other drugs in this category