Biblock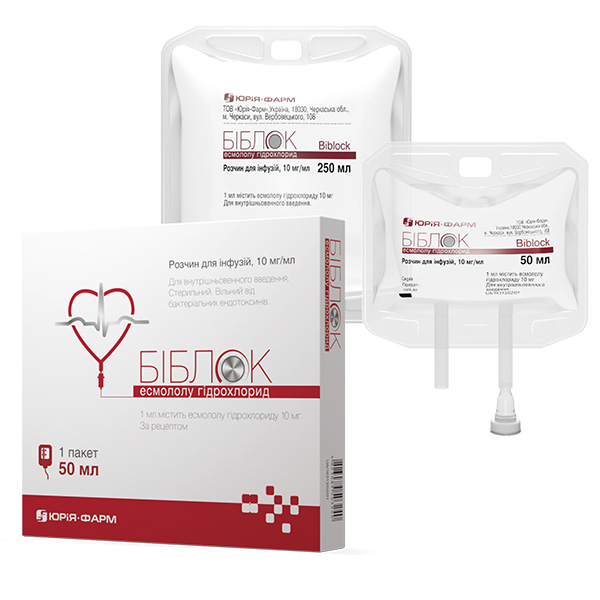 Biblock® is a selective rapid-acting β1-adrenergic blocking agent for manageable control of heart rate and blood pressure.
Active ingredient: One mL of solution contains 10 mg of esmolol hydrochloride.
Biblock® has hemodynamic and electrophysiological properties of beta-blockers:
reduced heart rate;
prolonged time of the recovery of sinoatrial node;
atrioventricular delay;
prolonged functional atrial and ventricular refractory period;
decreased blood pressure.
Indications:
Supraventricular tachyarrhythmias, including atrial fibrillation, atrial flutter, and sinus tachycardia.
Tachycardia and arterial hypertension in the perioperative period.
Presentation:
Solution for infusion, 10 mg/mL in a polymer container of 250 mL: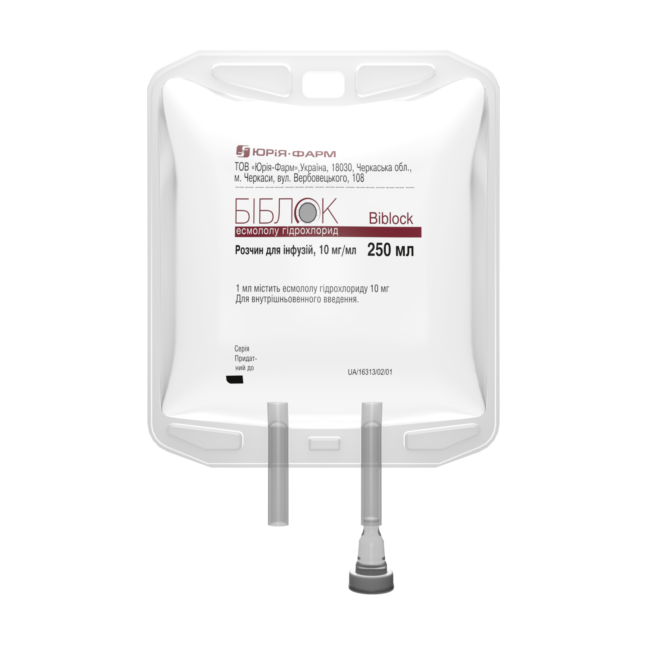 Solution for infusion, 10 mg/mL in a polymer container of 50 mL: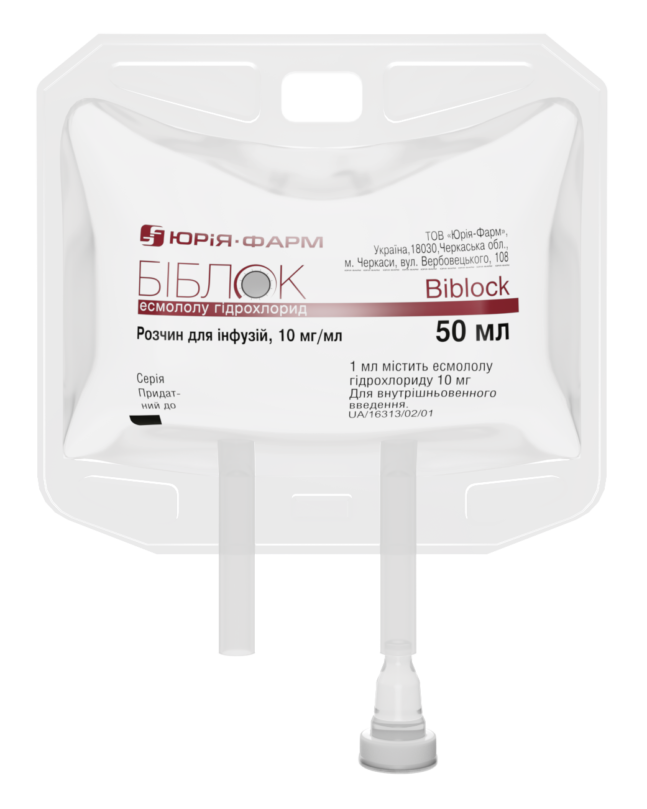 Solution for infusion 10 mg/mL, 10 mL, No.5: