Ceftriaxone Yuria-Pharm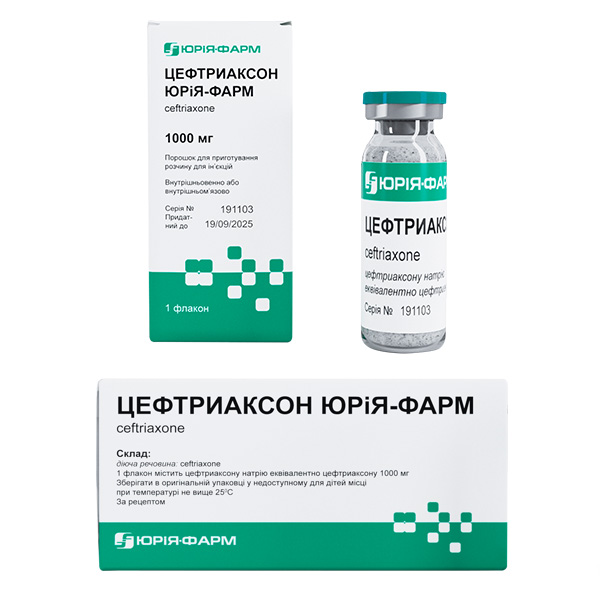 Antibacterial agent for systemic use. Third generation cephalosporin belonging to the beta-lactam group of antibiotics. ATC code: J01D D04.
Indications.
Use for the treatment of the following infections in adults and children, including full-term newborns (from birth):
bacterial meningitis;
community-acquired pneumonia;
hospital-acquired pneumonia;
acute otitis media;
intra-abdominal infections;
complicated urinary tract infections (including pyelonephritis);
bone and joint infections;
complicated skin and soft tissue infections;
gonorrhea;
syphilis;
bacterial endocarditis.
The medicinal product can be used for:
treatment of an acute complication of chronic obstructive pulmonary disease in adults;
treatment of disseminated Lyme disease [early (stage II) and late (stage III)] in adults and children, including newborns aged 15 days and older;
preoperative prevention of infections at the site of surgical intervention;
management of neutropenic patients who develop fever with suspected bacterial infection;
treatment of patients with bacteremia due to any existent or suspected infection listed above.
Posology and method of administration.
Posology
The dose depends on the severity, sensitivity, localization and type of infection, as well as on the patient's age and hepatic and renal function.
1–2 g once daily; 2–4 g once daily.
Packaging.
Vial with powder. One or 10 vials per box.