Brakson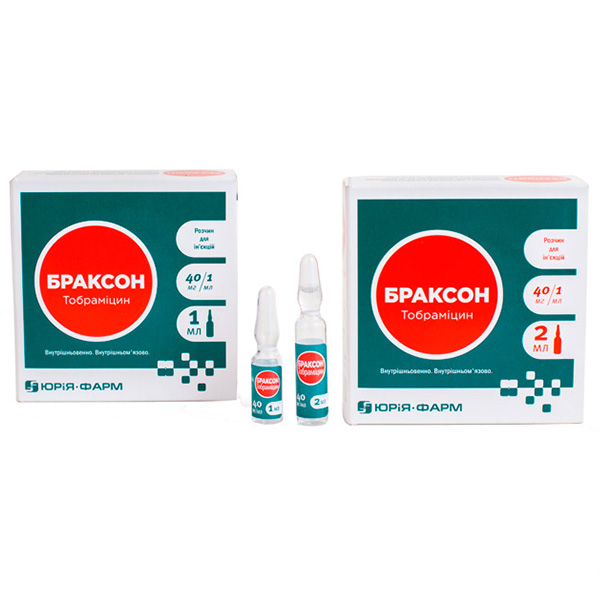 Brief description: aminoglycoside antibiotic, highly active against gram-negative flora, including resistant microflora.
Brakson (tobramycin) is the most active aminoglycoside against Pseudomonas aeruginosa.
Brakson has a pronounced synergistic effect, so it may be used as monotherapy and in combination with other antibiotics. 
Brakson is indicated for patients of any age, so it is produced in two presentations (paediatric and adult): 40 mg and 80 mg ampoules.
How supplied:
1 ml or 2 ml ampoules;
5 ampoules per blister pack.
Other drugs in this category