Grandazol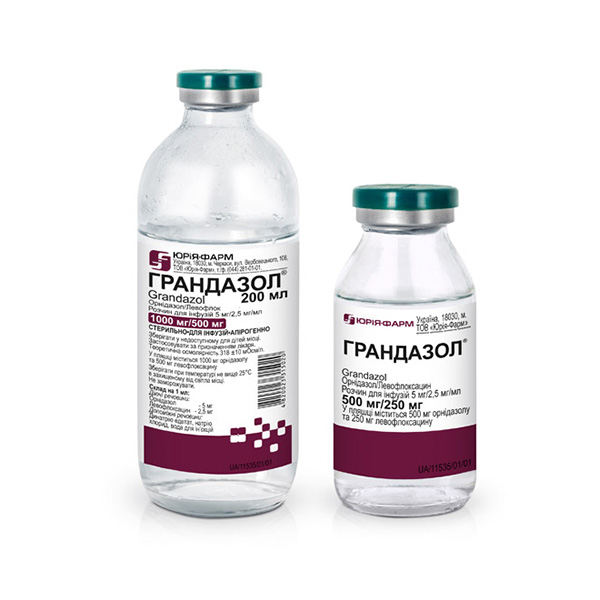 Antibacterial co-formulated drug with the broadest spectrum of action. The coverage includes the majority of known representatives of gram-positive, gram-negative, anaerobic, atypical pathogens and protozoa.
The unparalleled spectrum of action can effect microorganisms empirically (without preliminary microbiological studies), and makes it possible to use the drug as monotherapy of coinfections (when there are several pathogens).
Due to the long half-life, Grandazol is administered once daily.
Sales markets
Tajikistan, Turkmenistan, Uzbekistan, Ukraine.
Other drugs in this category