Saving lives in our new reality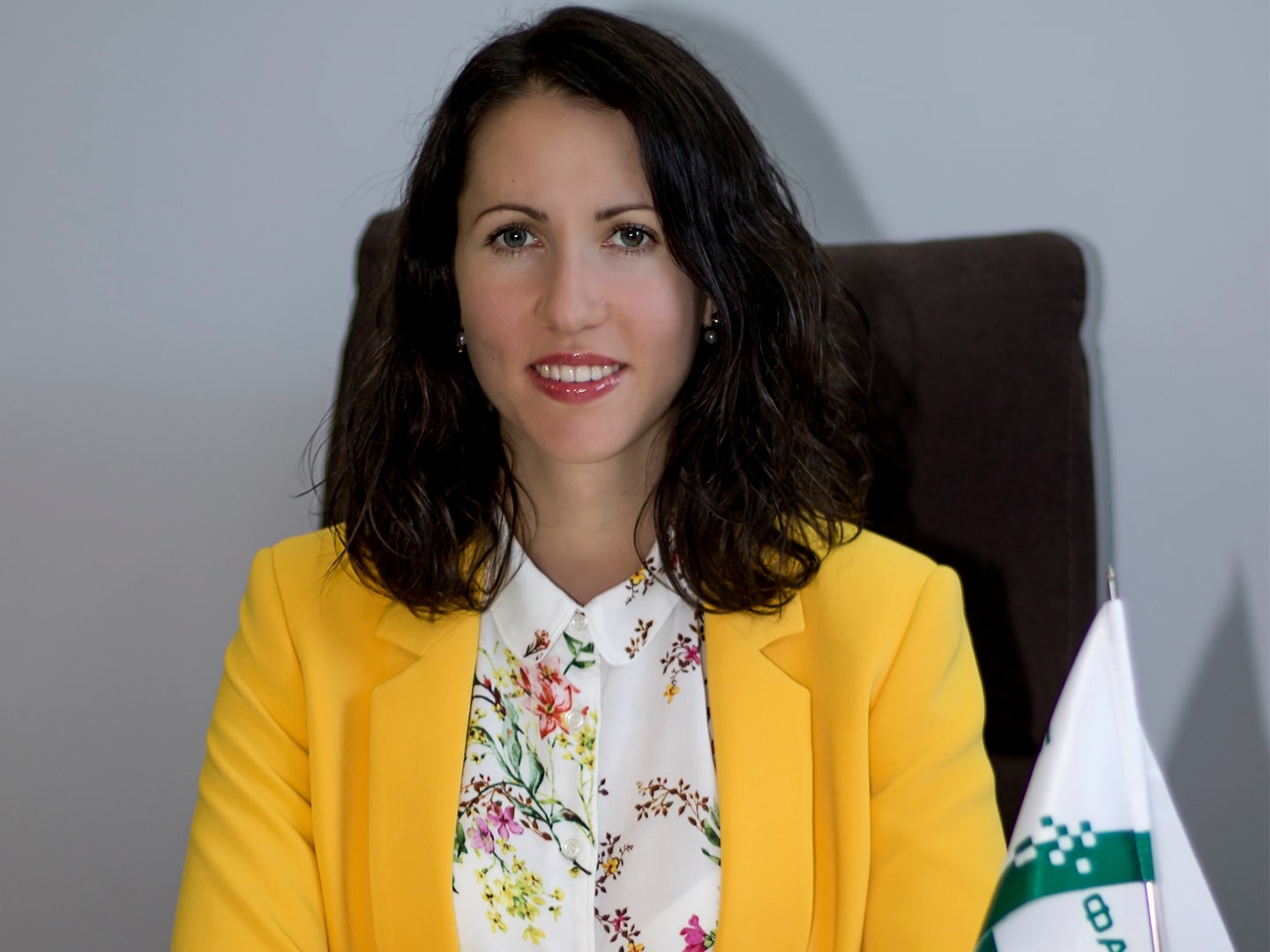 HR Director Nataliia Zinchenko is interviewed about how we organised the workplace and transitioned to remote working during the pandemic.
Currently, the whole world is experiencing tough times – a possible global economic crisis accompanied by the spread of the virus.
YURiA-PHARM is a critical infrastructure facility and a component of the healthcare system. We manufacture and distribute products that are required by healthcare institutions and the general public. YURiA-PHARM has always acted in alignment with its mission – to save lives all over the world. And even in these turbulent times, we are even more aware of our responsibility to society.
Even before lockdown was introduced in Ukraine, we had everything planned out and were ready to work under the new conditions. We knew that as a manufacturing facility, we had to continue providing Ukrainians with vital drugs, irrespective of the external circumstances. At the same time, we focused our attention on ensuring that all conditions were in place to safeguard the health and safety of our employees.
We harnessed the company's process management model to ensure the smooth operation of the supply chain: the work of production units, logistics, procurement, warehousing and sales. The employees of these departments continued to work as before. All other departments switched to remote work.
The health and safety of our employees in the workplace and at home is essential.
Ensuring the physical health and proper mental well-being of our employees has been and remains a priority for us.
First, the corporation provided all employees, regardless of where they worked, with preventive kits complete with our products, namely: Ulaizer portable nebuliser for inhalation, Decasan inhalation antiseptic, Horosten antiseptic, and aminocaproic acid.
Secondly, we created a special committee to monitor the incidence of disease on a daily basis, to provide advice to staff and to deliver medicines on a free-of-charge basis when an employee gets ill.
Thirdly, being aware of the possible additional employee costs, we provided financial assistance to all employees at the beginning of lockdown and took the decision to provide free treatment for employees, including in-patient treatment.
How we organised the workplace
As recommended by the Ukrainian Ministry of Health, we provided employees at their workplace with all the necessary personal protective equipment, intensified the disinfection regime, installed thermal imaging cameras, and organised sanitary checkpoints. We designed, produced and manufactured boxes to treat employees' clothing and exposed body parts with safe antiseptic on the premises.
How we transitioned to remote work
The digital transformation projects of previous years enabled us to easily transition 40% of our employees to remote work.
All documents are stored online, meetings are held efficiently via Microsoft Teams, tasks are scheduled via Planner, we use the corporate portal and Yammer, a corporate social network, for internal communications. Every employee is supplied with laptops and tablets. Therefore, the only change in terms of our work processes is the location of our employees.
How HR processes changed
New challenges require new approaches to HR processes. The main objective for us is to create comfortable conditions for our employees, whatever their job, and ensure that they are informed and proactive. To fulfil our mission to save lives, we need to work even harder today and achieve even greater results.
To this end, top management meets every day for operational meetings, constantly updates the work plan, seeks out new ideas and develops new products.
Recruitment. As a socially responsible company, the founder of Yuria-Pharm Group Mykola Gumeniuk took on a financial risk and tasked the top management with ensuring that no employee is dismissed, made redundant or sent on unpaid leave during this period.
The first priority for us, therefore, is to ensure that our employees can work efficiently and safely. There are no new vacancies at the moment, but we will recruit replacements through remote channels if necessary.
How we inform and engage employees
It is very important to ensure constant open communication in times of crisis. To seamlessly adapt employees who switched to remote work, we developed an interactive distance learning course on the U-era corporate educational portal.
We launched information groups in our corporate social network Yammer, namely:
UF Health – provides up-to-date information on the spread of the disease (or its incidence) in the country, the recommendations of the Ministry of Health, and how to take care of your health care.
Remote work – help to set up the 'new' workplace, organise teamwork and retain motivation.
Training, development and emotional balance – promotes inner peace for employees, with information on how to deal with stress, what to read and what motivational films to watch, how to spend leisure time in the new environment, and how to organise family relationships.
To communicate with our employees in the production areas, we turned our monthly print magazine into weekly, with information about small successes and advice on mental wellbeing.
We are also planning an online flashmob related to Vyshyvanka Day (a day of traditional Ukrainian clothing) and Children's Day.
How we help society: corporate social responsibility
Being part of a company that makes a meaningful contribution to society has always been and remains an important motivating factor for our employees. For more than 20 years since its founding, YURiA-PHARM has always supported the medical community, and today this support is more important than ever.
Are current goals are to support our doctors and help them to stay healthy. Healthcare facilities have received charitable assistance from our company in the form of the most sought-after and utilised medical products.
Over UAH 10 million of charitable aid has been distributed by YURiA-PHARM to more than 120 healthcare facilities to combat the coronavirus.
The company was only able to provide this help because of our employees, who work selflessly and put in even more effort despite the current difficulties.
Source: GRC.ua