Decasan® nebules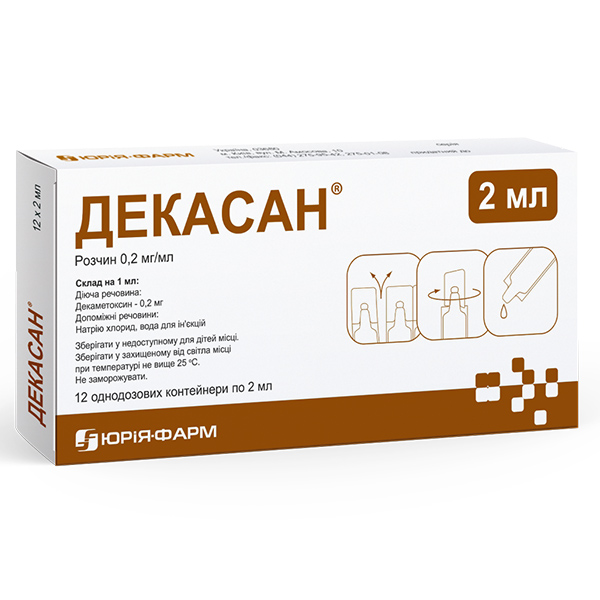 Decasan® nebules – 0.02 % decamethoxine solution for inhalation.
The product has potent antibacterial, antiviral and antifungal properties.
It also has antispasmodic, anti-inflammatory and desensitizing effect.
It potentiates antibacterial drugs.
It has no toxic effects on the human body.
It is an indispensable component of complex treatment of infectious respiratory diseases (ARVI, influenza, chronic obstructive pulmonary disease, pneumonia) in patients of all age groups.
How supplied
Single-dose 2 ml containers, 10 pcs per pack.
Sales markets
Kyrgyzstan, Uzbekistan, Ukraine.