Citocon®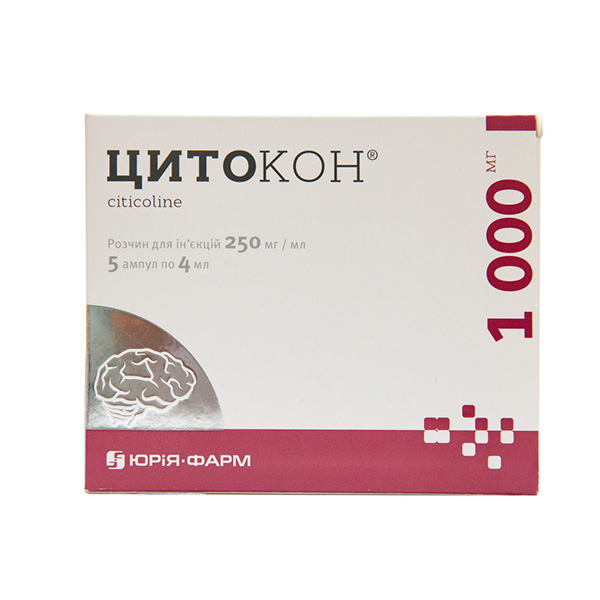 CITOCON® (citicoline) is the only neuroprotective agent with proven effectiveness in acute cerebral circulatory disorders and injuries of the brain. The product is specifically designed to protect and restore damaged nerve tissue.
Extensive clinical trials meeting all criteria of evidence-based medicine confirmed effectiveness and safety of citicoline, which has been successfully used for over 30 years in Europe and the US.
INDICATIONS:
acute phase cerebral circulation disorder, treatment of complications and consequences of cerebral circulation disorder;
head injury and its consequences;
neurological disorders (cognitive, sensitive, motor) caused by cerebral pathology of degenerative and vascular origin.
How supplied
solution for injection, 125 mg/ml in 4 ml ampoules No.5;
solution for injection 250 mg/ml in 4 ml ampoules No.5.
Sales markets
Tajikistan, Uzbekistan, Ukraine.
Other drugs in this category