Potassium Chloride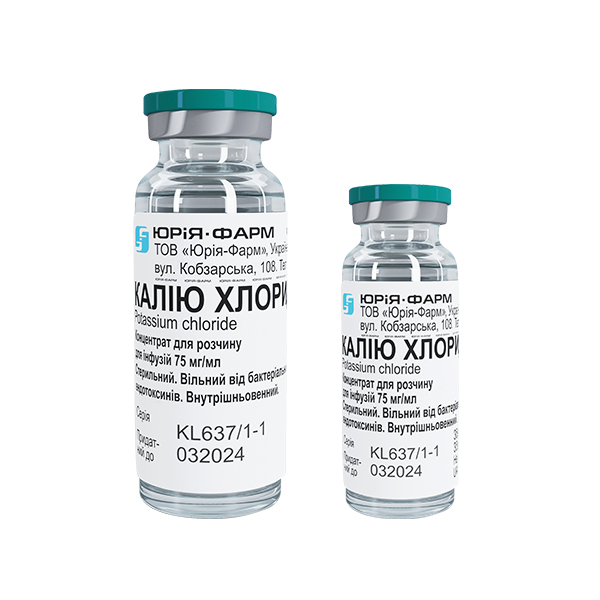 Concentrate for solution for infusion.
Active substance: 1 ml of solution contains 75 mg of potassium chloride, excipients: water for injection.
Main physicochemical properties: transparent colourless liquid; ionic composition: potassium ion — 1.01 mmol/ml; chloride ion — 1.01 mmol/ml.
Therapeutic indications.
Tachycardia, extrasystole arrhythmia caused by hypokalaemia, including intoxication with cardiac glycosides. Heavy hypokalaemia (serum potassium concentration of less than 2.5 mmol/l).
Presentation:
10 ml, 20 ml glass vials or containers.
Other drugs in this category