Tivortin®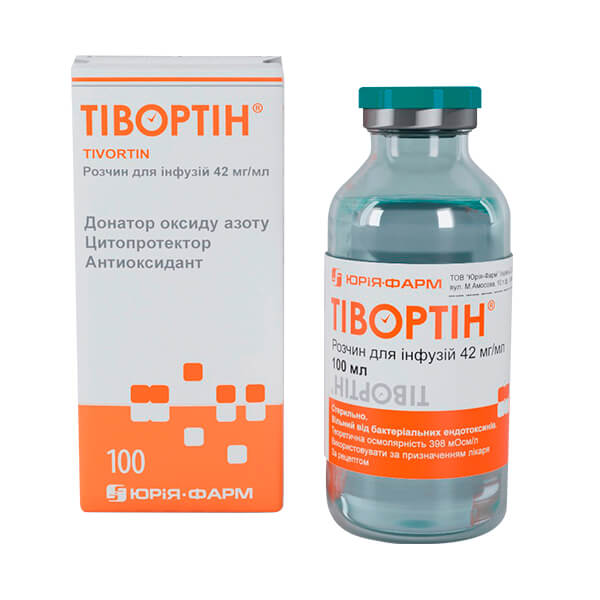 Active substance formulated into Tivortin® – L-arginine amino acid — is the only substrate for nitric oxide (NO) synthesis in humans.
Tivortin® aspartate is a potent vasodilator, vascular tone regulator.  
Tivortin® aspartate is a universal angioprotector: 
♦ reduces activation and adhesion of leukocytes to the endothelium;
♦ has antithrombotic properties, reduces platelets adhesion, their activation and aggregation; 
♦ prevents pathological vascular remodeling and atherosclerosis progression.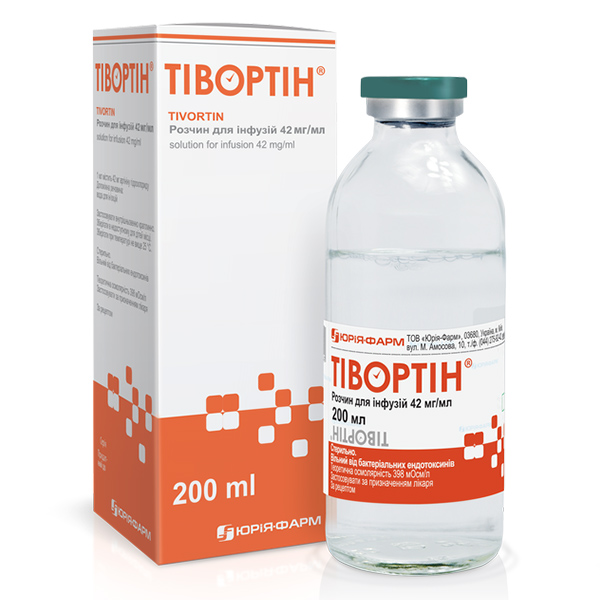 Xylat-Tivortin course Life Extension
40+ is a wonderful age to discover yourself, to accept your body as the greatest value, but this age is special.
During this period of life, a woman needs additional care: energy saturation, acceleration of metabolism, improvement of microcirculation of tissues and organs to normalize their work and prevent the development of cardiovascular diseases.
Xylat-Tivortin course is designed specifically to improve the quality of life of women.
Xylat-Tivortin course Life Extension:
provides energy and emotional uplift
raises the standard of living and improves the women status at menopausal age
reduces the manifestations of menopause
edema decreases, due to which body weight decreases
The mechanism of influence of the Life Extension course on a woman's body:
restoration of energy metabolism in cells
improving carbohydrate metabolism
support of vascular endothelial function
improvement of microcirculation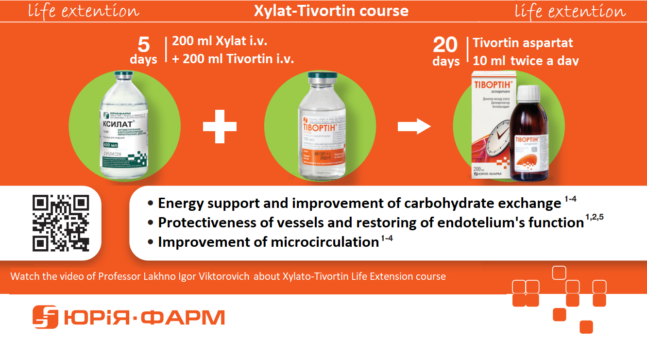 Watch the video report (in Ukrainian) of Professor Lakhno Igor Viktorovich about Xylato-Tivortin Life Extension course (from 18:35 minute):
See the instructions for medicines included in the Xylat-Tivortin course:
Xylat || Tivortin || Tivortin aspartate

Sales markets
Azerbaijan, Georgia, Kazakhstan, Kyrgyzstan, Moldova, Tajikistan, Turkmenistan, Uzbekistan, Ukraine.
Other drugs in this category