Gecodes®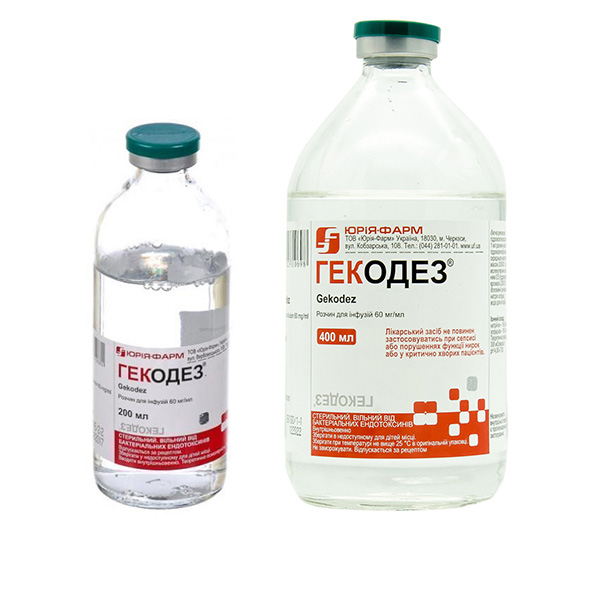 6 % solution of hydroxyethyl starch (HES) 200/0.5, volemic effect — 85–100 % within 4–6 hours.
Gecodes® is an ideal plasma expander with expressed volemic effect, good tolerance and additional specific positive properties (HES is the only formulation reducing intensity of "capillary losses").
Sales markets
Vietnam, Kazakhstan, Kyrgyzstan, Tajikistan, Uganda, Uzbekistan, Ukraine.
Other drugs in this category