Disposable infusion set with a metal needle (PR infusion system)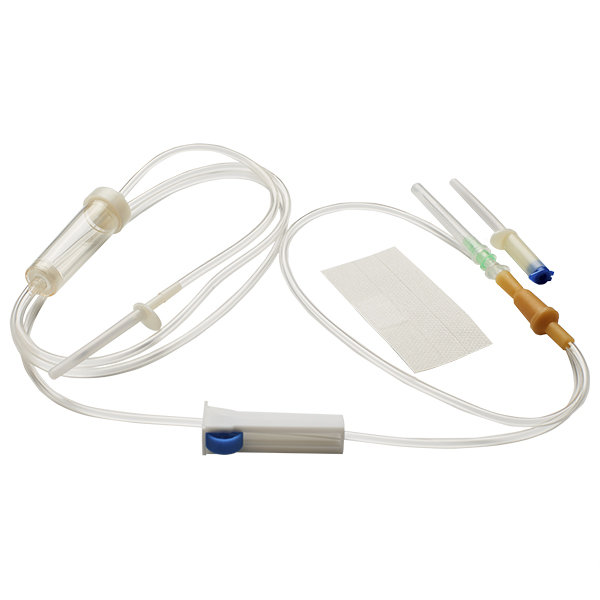 The system is designed for gravity infusion of drug solutions.
Metal needle for piercing the cap of a "pencil" type bottle with a side opening to prevent fragmentation of the bottle cap.
Separate air needle with side opening for ventilation of bottle with filter and cap.
Elastic drip chamber with a dispenser designed for 20 drops/ml and a drip chamber filter with a cell size of 15 μm.
Roller infusion speed regulator.
Injection unit.
Connector Luer-Slip (Luer slip).
The length of the system tube: 150 cm.
Does not contain DEHP (diethylhexyl phthalate).
Complete with the system: a 21G x 1½" (0.8 x 38 mm) injection needle and a 3-strip patch to secure the needle or cannula to the patient's skin surface.
Group packaging: 25 pieces.