Venoport Plus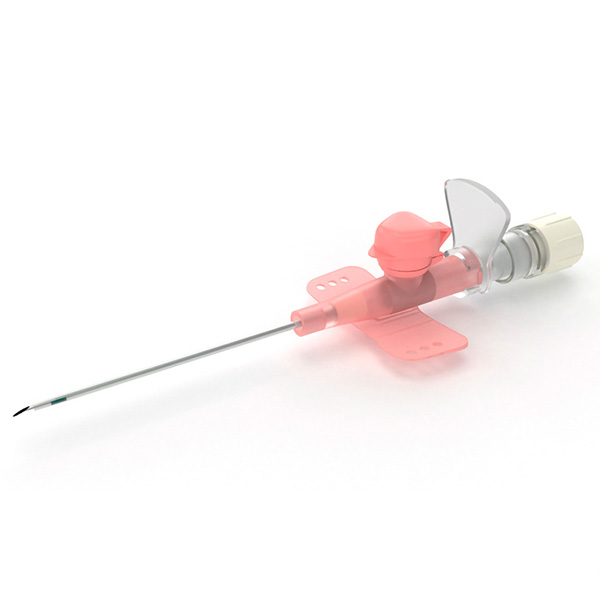 VENOPORT PLUS — indispensable device for infusion therapy!
Infusion cannula – is a peripheral venous catheter designed for administration of drugs for 2–3 days.
Advantages ofCANNULAS vs. needles:
Eliminated risk of phlebitis from frequent venepunctures.
Rapid and efficient administration of precise doses of drugs.
Time saving on the number of venepunctures for medical staff.
Minimized psychological stress for patients.
Provided motor activity and comfort for patients.
VENOPORT PLUS is an infusion cannula with an injection port and special wings.
Advantages of VENOPORT PLUS::
1. SMARTSLOT — a side opening on the guide-needle allows for immediate confirmation of a successful venipuncture.
The slot can be called a "haemocontrol box". It allows visualizing blood between the catheter and the needle, not waiting for it to reach the indication chamber as in standard cannula. It also reduces the risk of errors during introduction of cannula.
2. CLICK-CAP — as easy as snapping your fingers — easy to close with one finger with a signature sound.
The special design allows closing the cap quickly and easily, with one finger and a signature sound — "Click". It also has a visor, which improves finger contact with the cap cover.
3. Flexible Teflon catheter.
4. The colours of cannulas bodies comply with the standard colour and size codes.
In the past, it was possible to identify sizes only by the cap colour. Now the entire cannula body complies with the standard colour and size codes.
5. Made in Ukraine.