Kvanadex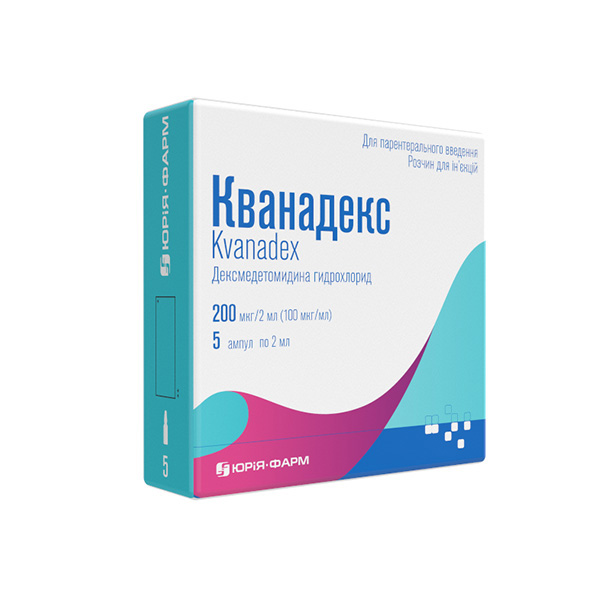 Kvanadex is a modern sedative from Yuria-Pharm!
Kvanadex provides the optimal level of sedation when:
regional anesthesia
oxygenation procedure
performed mechanical ventilation
treatment and prevention of delirium
With:
The patient
– calm
– synchronized with the ventilator
– cooperates with medical staff
No respiratory depression
No need to stop sedation during extubation
Possible assessment of the general condition and neurological status of the patient
The duration of mechanical ventilation and the patient's stay in the ICU are reduced
Form release: solution for injection, 2 ml in an ampoule, 5 ampoules in a cardboard package.
The drug is used only in adults.
Sales markets
Україна, Узбекистан