Neurocitin® C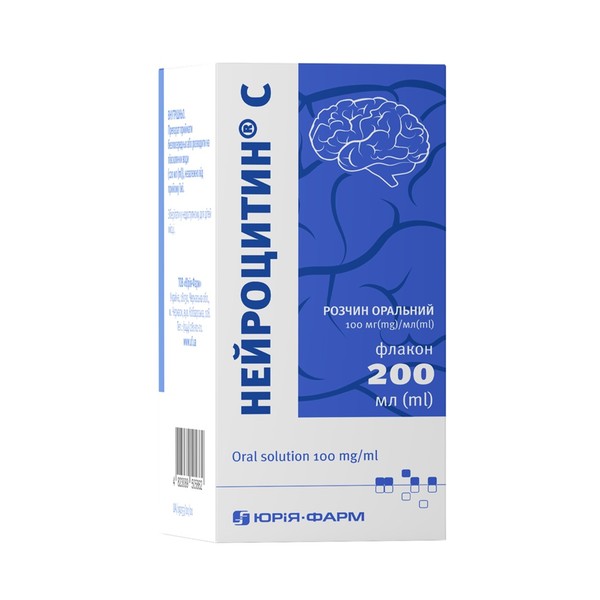 NEUROCITIN® C – A COMPLETE COURSE FOR THE PROTECTION AND RESTORATION OF THE NEUROVASCULAR UNIT!
Indications for use:
Stroke, acute phase of cerebrovascular disorders and treatment of complications and consequences of cerebrovascular disorders.
Brain injury and its neurological consequences.
Cognitive and behavioral disorders due to chronic vascular and degenerative cerebral disorders.
NEUROCITIN® C is a solution of citicoline for oral use, indicated to provide patients with step therapy after treatment with parenteral forms containing citicoline, and also designed to improve compliance with treatment, because:
Has the LARGEST bottle volume on the market – 200 ml!
Easy to swallow and absorb!
Facilitates patient compliance monitoring
Postponed for "LATER" treatment of cerebral blood circulation insufficiency, which manifests itself in impaired memory, concentration and attention, dizziness, headache, tinnitus, can lead to undesirable consequences. Often this "LATER" turns into "NEVER" and it is already too late…
NEUROCITIN® C – SO THAT "LATER" DOESN'T TURN INTO "NEVER"!
Other drugs in this category