U-FIX non-woven-based medical adhesive bandages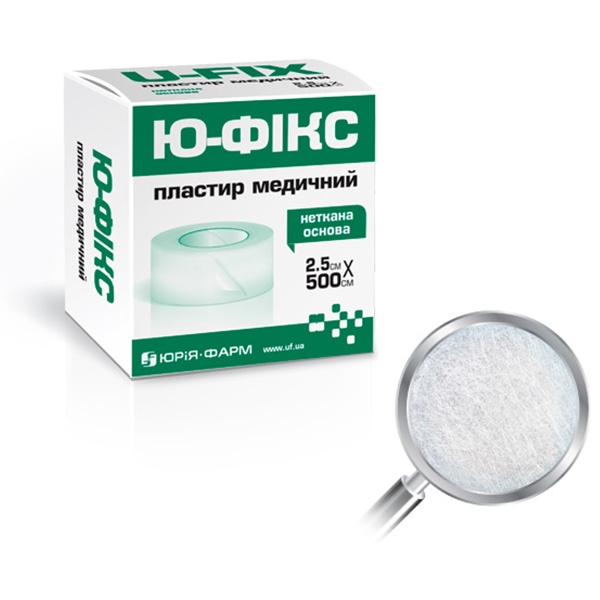 Made of viscose, microporous, air- and moisture-permeable.
Features:
May be used in persons with sensitive skin.
Provides easy tearing in the transverse direction and painless removal.
Applications:
Fixation of dressings and bandages, including those on the face and eyes.
Fixation of infusion lines, stoma bags.
Emergency care for minor injuries.
Protection of the injection site after injection.
Skin-colored adhesive bandage.