Yuria-Pharm hygienic medical cotton rolls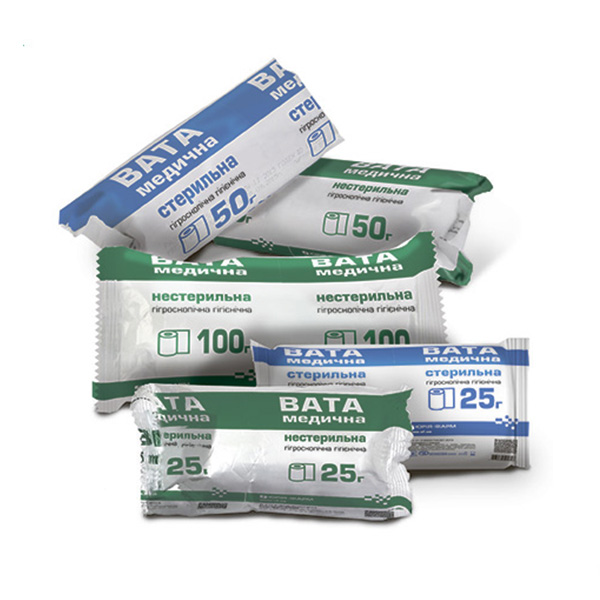 Category: sterile, non-sterile.
Hygienic medical hygroscopic cotton wool, made of 100% high-quality cotton, bleached without chlorine. Due to advanced production technology, cotton wool is an environmentally friendly product, containing no additives and impurities. Cotton wool has a perfectly white color and excellent hygroscopicity, with no foreign odors.
Intended use: Cotton wool is intended for various medical manipulations related to the treatment of wounds. Cotton wool is also used for makeup removal, daily hygienic and cosmetic care; suitable for children and adults.
Benefits:
Made of 100% high quality cotton.
Bleached without chlorine.
Environmentally friendly product.
No foreign odors.
Intended for both medical manipulations and hygienic and cosmetic purposes.
Provides the maximum absorbing and cleansing effect.
Intended for any skin type.
Presentation: 25 g, 50 g, 100 g.