Yuria-Pharm Syringes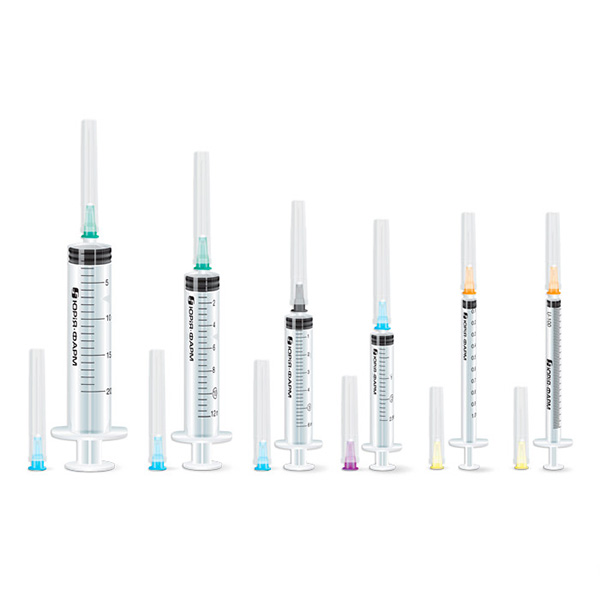 Syringes with two needles
In 2007, YURiA-PHARM Corporation brought a new revolutionary product to the market: syringes with two needles!
Although the use of the same needle for drawing medication into a syringe and giving an injection was prohibited in the worldwide practice, it was a novelty for Ukraine. Years passed, and nowadays YURiA-PHARM syringes are popular among healthcare professionals and patients due to their convenience and safety. One needle of larger diameter is used to draw medicinal preparation, and the other is used for injection making it less painful.
Three-component syringes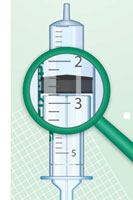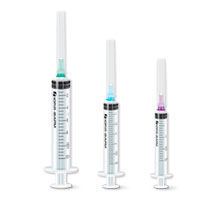 In 2012, YURiA-PHARM Corporation launched production of three-component syringes. A new plant in Cherkassy was built for the purpose, where three-component syringes have been manufactured in addition to the syringes with two needles. Since the Soviet times,, syringes consisting of a cylinder and a rod have been widely popular. Such syringes are easier and cheaper to manufacture. Yet, the additional design element — rubber piston — makes using three-component syringes more convenient. Due to the piston, drugs can be injected smoothly, which lessens pain during injection.
Three-component Yuria-Pharm syringes:
consist of a cylinder, a piston, and a plunger (seal);
supplied with 2 needles of different sizes:
– larger needle is put on the syringe and recommended for drawing solutions;
– larger needle is recommended for giving injections. 
YURiA-PHARM syringes equipped with two needles of different sizes ensure sterility of injection.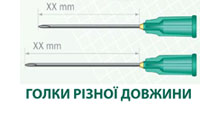 Advantages of two needles of different sizes:
Sterility of injection (presence of two needles helps medical staff in observation of the rules for asepsis). 
Choice of needle diameter, depending on: 
– thickness of subcutaneous fat and muscle for intramuscular, subcutaneous and intradermal injections; 
– diameter of vessels for intravenous injections.
The use of small diameter needles for giving injections to children.
Use of the sharp needle for injection, and not the one used to draw the drug (blunted when puncturing vial stopper or drawing drug from ampoule). 
Cost saving on purchasing syringes with two needles instead of two syringes or a syringe with one needle and an additional needle.