Disposable infusion set with a plastic needle (PR infusion system)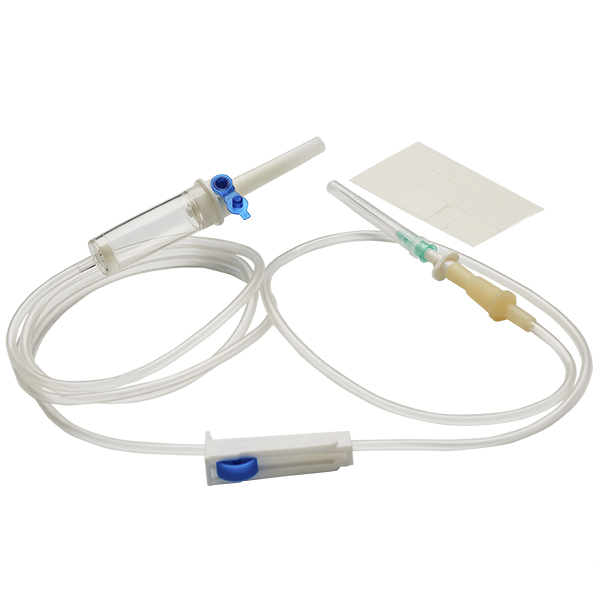 The system is designed for gravity infusion of drug solutions.
Plastic needle for piercing the bottle cap with an integrated air channel.
The air channel includes an air filter and an air filter cap for use with vials and infusion containers that do not require ventilation.
Elastic drip chamber with a dispenser designed for 20 drops/ml and a drip chamber filter with a cell size of 15 μm.
Roller infusion speed regulator.
Injection unit.
Connector Luer-Slip (Luer slip).
The length of the system tube: 150 cm.
Does not contain DEHP (diethylhexyl phthalate).
Complete with the system: a 21G x 1½" (0.8 x 38 mm) injection needle and a 3-strip patch to secure the needle or cannula to the patient's skin surface.
Group packaging: 25 pieces.