U-FLEX Plus (peripheral venous cannula with safety system)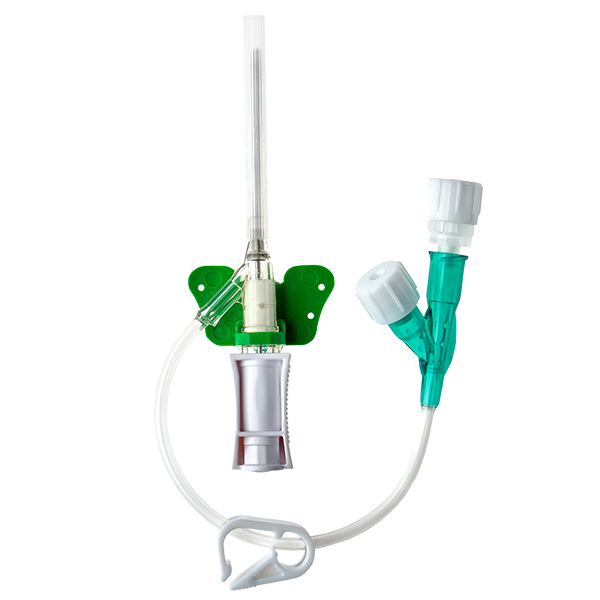 U-FLEX Plus – peripheral venous cannula with safety system.
Storage
Polypropylene, Acrylonitrile Butadiene Styrene (ABS), Cellulose Acetate Propionate / Polycarbonate (CAP / PCB), Polyacetal, Stainless Steel, Fluorinated Ethylene Propylene / Polyurethane (FEP / PUR), High Density Polyethylene Polyethylene, Synthetic Carbon, HDPE polyethylene, thermoplastic elastomer.
Description
Peripheral venous cannula with U-FLEX Plus safety system consists of the following components.
A stiletto needle with a protective clip that serves as a safety clip and a needle sleeve for secure fixation when removed from the cannula tube.
Cannula with catheter made of polyurethane.
Purpose
For intravenous infusion of fluids such as solutions, parenteral nutrition and for bolus administration of drugs.
To maintain hydration and / or correct dehydration in patients who are unable to ingest adequate oral fluids.
For transfusion of blood or blood components.
Indication
Conditions that require access to peripheral veins.