Glucose, 100 mg/ml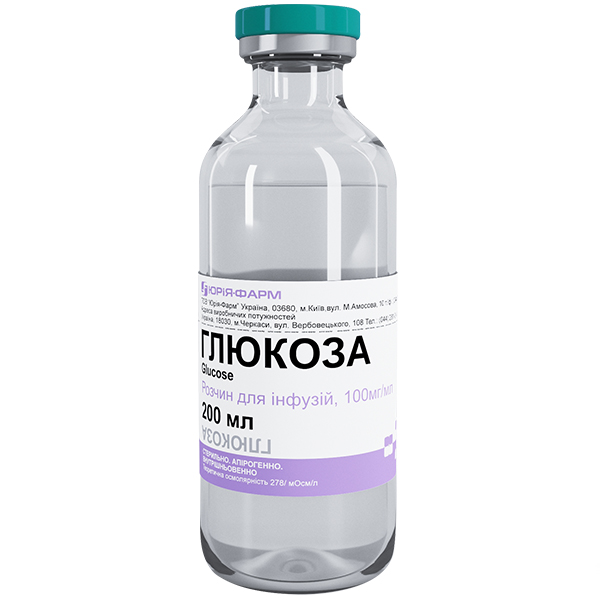 Primary indications:
Primary dehydration: diagnostic criterion is increase of plasma sodium concentration. Dehydration results from: non-renewable, excessive water loss (fever, osmotic diuresis, and diarrhoea), water deprivation ("no ingestion" prescription, coma).
Hypoglycaemia (low blood sugar).
Infectious diseases, especially those with pronounced asthenic syndrome.
Cardiac decompensation as a result of sudden decrease of the heart pump function.
Liver diseases.
Shock, collapse (sudden drop in blood pressure).
Dilution of cardiac glycosides and other drugs.
Sales markets
Kyrgyzstan, Ukraine.