Gluxyl®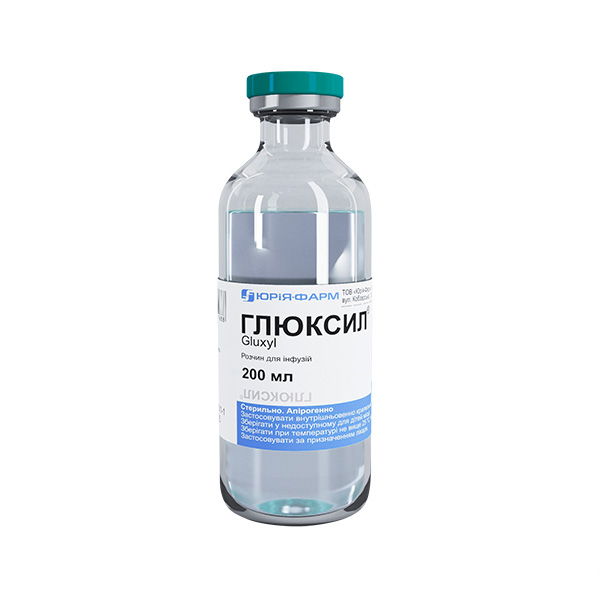 Co-formulated preparation for parenteral nutrition.
The product contains xylitol, glucose, sodium acetate, and a balanced electrolyte complex.
Gluxyl® is rapidly absorbed in patients' bodies, as xylitol enhances glucose disposal rate.
Complex use of xylitol and glucose has little effect on increase of lactate, pyruvate and glucose content, in contrast to their stand-alone use.
Convenient for most types of parenteral nutrition due to the presence of the basic amount of electrolytes.
Sales markets
Kyrgyzstan, Tajikistan, Uganda, Uzbekistan, Ukraine.