U-FIX fabric-based medical adhesive bandages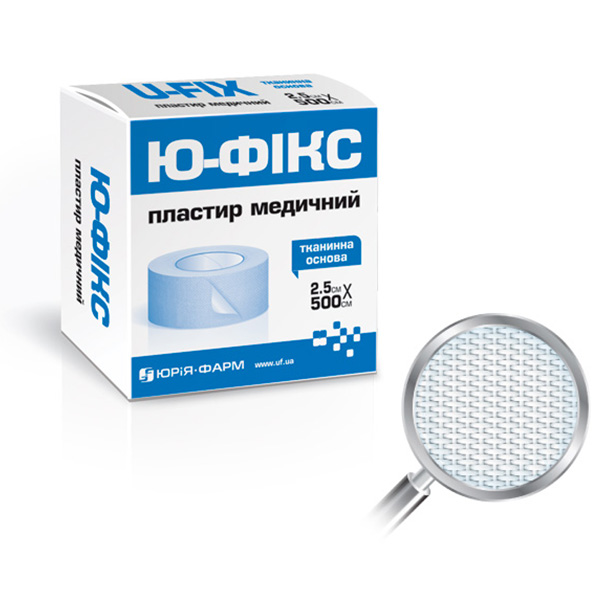 Made of treated cotton, air- and moisture-permeable.
The adhesive layer is made of zinc oxide and natural rubber resin.
Features:
Multipurpose adhesive bandage with strong fixation and painless removal.
Applications:
Fixation of compresses, swabs, probes, catheters, tubing, etc.
Fixation of fingers and joints in case of injuries.
First aid for minor wounds.