Nebufluzon®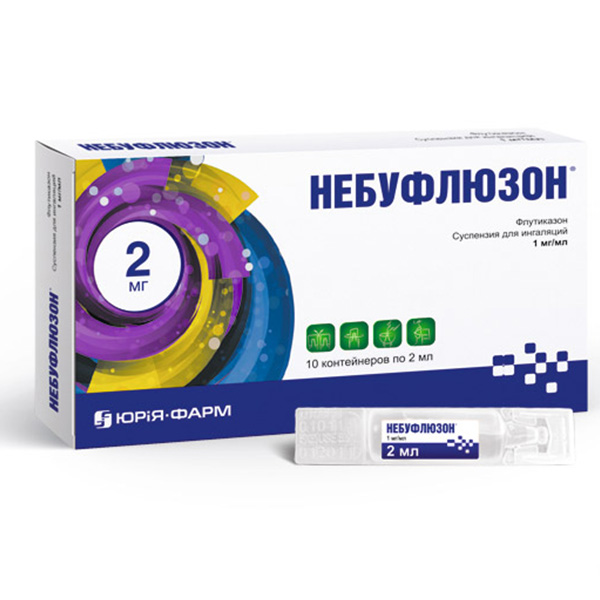 Suspension for inhalation.
Nebufluzon (fluticasone) – anti-asthma topical corticosteroid for inhalation.
Recommended amounts of fluticasone for inhalation have potent anti-inflammatory effect on the respiratory system, which reduces symptoms and frequency of asthmatic attacks.
Oral bioavailability is less than 1 %. Therefore, systemic exposure has minimum expression.
It is used as a basic solution for treatment of severe asthma (patients requiring high doses of inhaled or oral corticosteroids), as well as for treatment of asthma exacerbations.
How supplied
2 ml single-dose containers, 10 pcs per pack.
Sales markets
Kyrgyzstan, Tajikistan, Uzbekistan, Moldova, Ukraine.
Other drugs in this category