Okistar hyal 7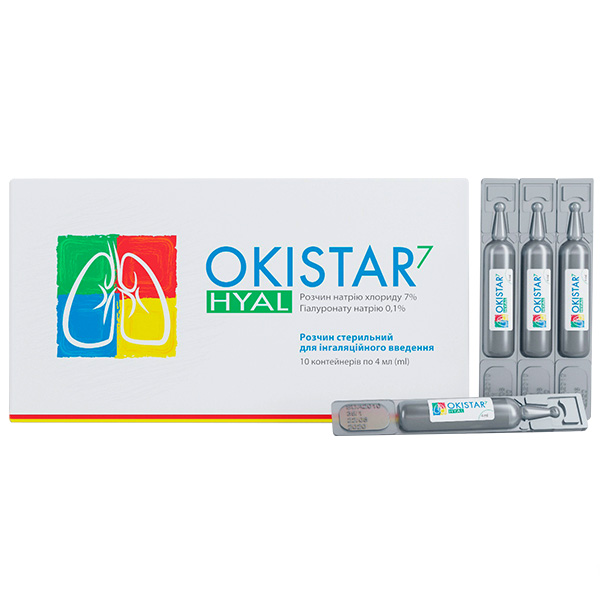 The OKISTAR hyal 7 is a sterile solution for inhalation use. It was developed especially for patients with cystic fibrosis and bronchiolitis.
The OKISTAR hyal 7 has marked mucolytic effect due to 7% sodium chloride solution included in the formulation.
Hyaluronic acid in the OKISTAR hyal 7 formulation has moistening effect, and contributes to the reparative processes within airways mucosa.
Formula:
1 ml of solution contains:
Sodium chloride 70,0 mg;
Sodium hyaluronate 1,0 mg.