Breather Airox System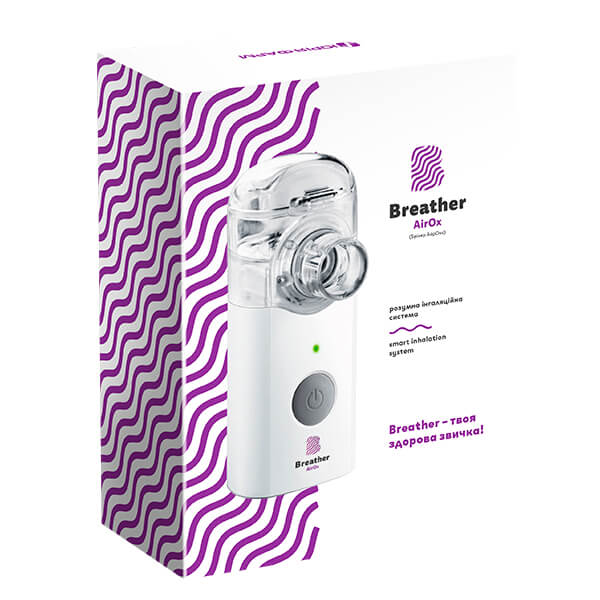 Technological device Breather Airox is intended for therapy in respiratory diseases of the upper airways (allergic rhinitis, rhinosinusitis, etc.) and is safe and convenient for adults and children.
It acts only in the upper airways without effects on the whole body.
Breather Airox is a device that:
acts on target – it creates aerosol particles of 5 µm (microns) covering only the mucous membrane of the upper airways;
autonomous – operates from USB-cable or batteries;
compact – weighs only 90 g – can be conveniently placed in any bag;
convenient – can operate everywhere, anytime and in any position even while you are lying. You no longer need to stay at home, seek a socket and sit in one position;
individual – have the necessary set of components: mouthpiece, inhalation mask for adults and inhalation mask for children.
Doesn't have age restrictions, can be used even in babies.