Lorde® hyal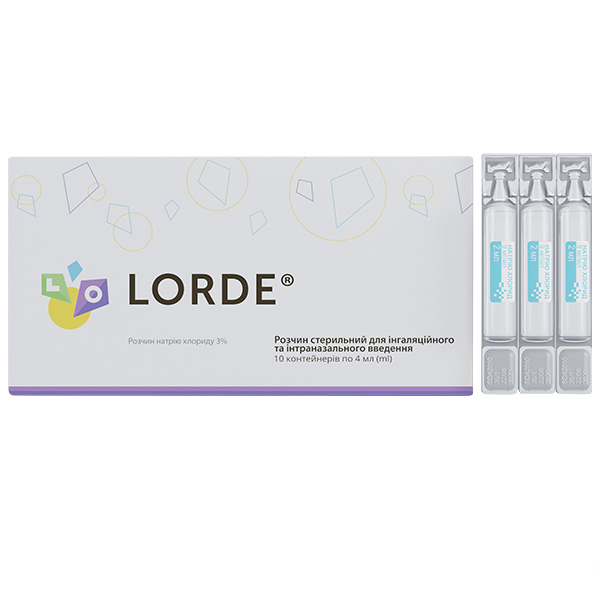 The LORDE® hyal is an inhaled mucolytic agent. It contains only natural ingredients: sodium chloride solution 3% and hyaluronic acid.
When inhaled, the sodium chloride solution 3% contributes to fast sputum thinning and expectoration, while the hyaluronic acid moistens mucosa, and has smoothing effect on the irritated mucosa, which can often be a cause of painful cough.
The LORDE® hyal is indicated for management of the respiratory diseases, such as bronchitis, bronchiolitis, chronic obstructive pulmonary disease, etc.
The LORDE® hyal inhalation may also be used for treatment of nasal and paranasal sinus conditions. Due to hyperosmotic effect, the LORDE® hyal reduces nasal mucosal oedema and thins the secret congested in nasal passages that results in lighter nasal breathing. In addition to having moistening and reparative effect, the hyaluronic acid prevents adhesion (sticking) of anti-genes (allergens and microorganisms) to the mucosa that causes prophylactic effect during management of such diseases as allergic rhinitis.
Formula:
1 ml of solution contains:
Sodium hyaluronate 1.0 mg
Sodium chloride 30.0 mg.