U-FIX silk-based medical adhesive bandages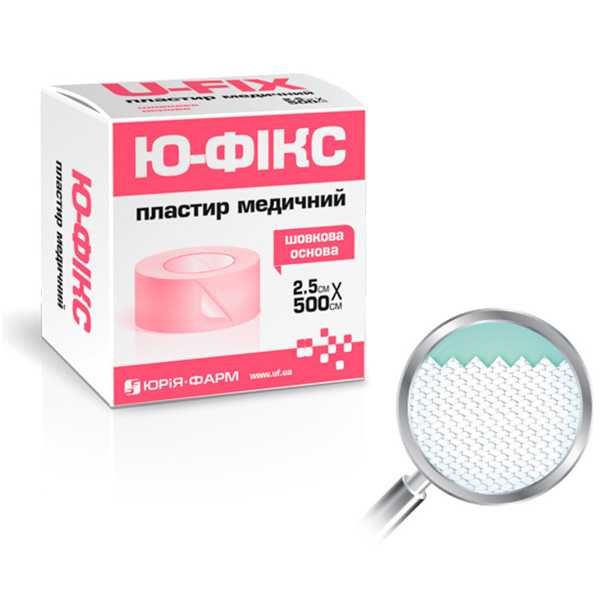 Made of air- and moisture-permeable synthetic silk.
Features:
Allows the skin to "breathe", does not cause irritation.
Scalloped edge eases tearing.
May be used in persons with sensitive skin.
Particularly strong fixation.
Does not stick to gloves, is easily removed.
Applications:
Fixation of compresses, dressings and bandages.
Fixation of needles, catheters, cannulas, tubing, drains, etc.
Fixation of fingers and joints in case of injuries.