Breather Barrier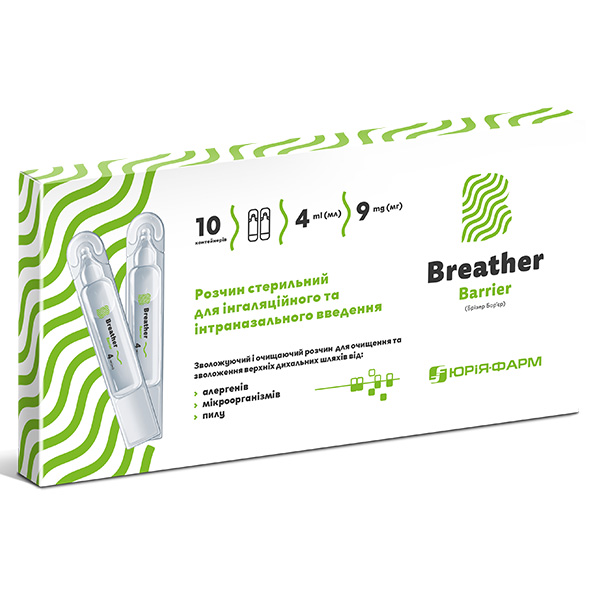 Breather Barrier is a special solution for "breathering" procedure used to moisturize and clean the mucous membrane of the upper airways from allergens, dust and microorganisms (as well as for use in the Breather Airox inhaler system).
Indications:
Hygiene care, moistening and cleaning the mucous membranes of upper airways in the rooms with dry air caused by conditioners (including automobile conditioners), heaters and radiators.
Cleaning the mucous membrane of upper airways from allergens during flowering period and dust containing in the polluted air.
Patients with diseases of nasal mucosa and paranasal sinuses accompanied by dryness of mucous membrane and mucus formation (atrophic, allergic, drug-induced rhinitis).
After surgical interventions in nasal cavity and nasal sinuses.
For breathering with Breezer Barrier solution, the Breather AirOx Mesh VP-M3 nebulizer is used.