Breather Treat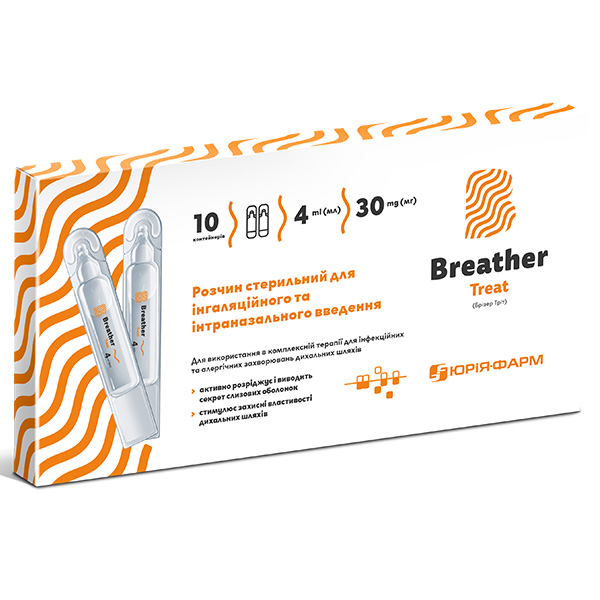 Breather Treat is a special solution for breathering that makes breathing easier by diluting and facilitating the elimination of the secretion of the respiratory tract mucosa in patients with inflammatory diseases of respiratory organs by means of osmotic effect.
The solution stimulates the protective properties of mucous membranes of the upper airways due to the ability to actively dilute and eliminate secretions formed in infectious and allergic diseases.
Indications:
acute and chronic diseases of nasopharynx, nasal cavity and sinuses;
adenoid hypertrophy in children;
perennial and seasonal allergic rhinitis to reduce the swelling of the nasal mucosa, dilute the secretion and make breathing easier.
For breathering with Breezer Treat solution, the Breather AirOx Mesh VP-M3 nebulizer is used.