Xavron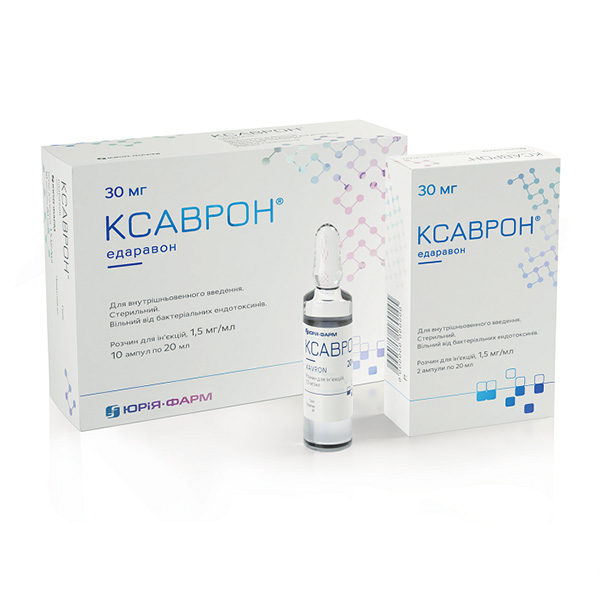 XAVRON – ischemic cascade blocker for the empirical therapy of acute ischemic stroke and transient ischemic attack.
XAVRON contributes to the reduction of the area of ischemic injury and the absence of distant neurological consequences of stroke when applied in the early period.
Active ingredient: 1 ml of the solution contains 1.5 mg of edaravone.
Edaravone is included in the Japanese guideline for the treatment of acute ischemic stroke, and it was approved by the FDA (USA) for the treatment of amyotrophic lateral sclerosis in 2017.
How supplied:
injection solution 1,5 mg/ml, ampoules 20 ml №2 and №10.
Sales markets
Ukraine, Uzbekistan, Kyrgyzstan, Tajikistan.
Other drugs in this category