Rheosorbilact®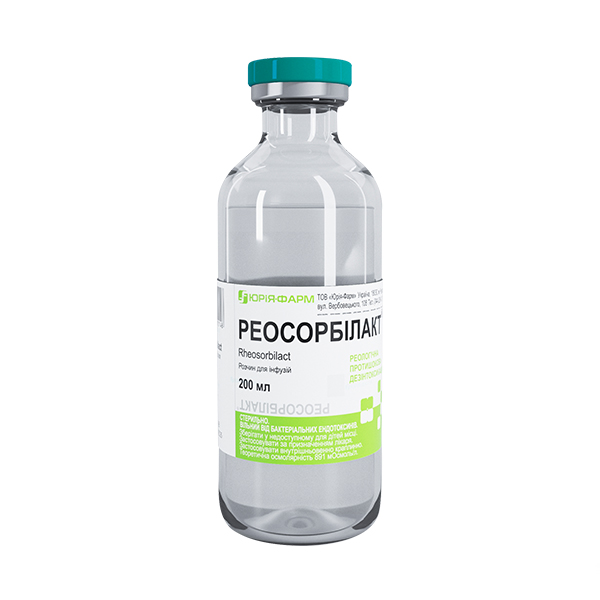 Rheosorbilact® is a national scientific asset, since it was developed by Ukrainian professionals.
This is one of the most balanced solutions: rational combination of components complementing and potentiating each other's action; the product provides comprehensive pharmacological effects.
All components have iso-osmotic concentrations, which minimizes side effects and provides osmolality by three times higher than that of blood plasma (0.9 vs. 0.29 osmol/l) in aggregate.
The solution's hyperosmolalilty provides expressed detoxification effect and potent hemodynamic action, improves blood microcirculation and rheology.
After invention of Rheosorbilact®, a multicomponent polyfunctional solution, it became clear that monocomponent solutions (5 % glucose solution, 0.9 % sodium chloride solution) are increasingly becoming history.
RHEOSORBILACT® is the basis for contemporary treatment of internal diseases: small volume infusion therapy.
Sales markets
Azerbaijan, Georgia, Kazakhstan, Kyrgyzstan, Moldova, Tajikistan, Turkmenistan, Uganda, Uzbekistan, Ukraine.
Other drugs in this category