Keydex inject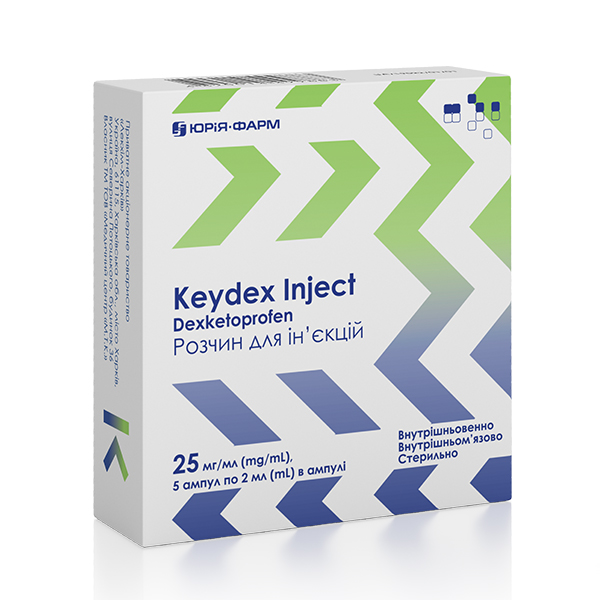 KEYDEX INJECT is a non-steroidal anti-inflammatory drug. The active substance is dexketoprofen. Dexketoprofen is a right-handed S-enantiomer of ketoprofen, with potent central and peripheral analgesic effects.
KEYDEX INJECT is twice as effective as ketoprofen, and the elimination of the R-isomer significantly reduces the risk of side effects when using the drug.
Non-selective non-steroidal anti-inflammatory drugs are a necessary component of the principle of multimodal analgesia. They are effective in the treatment of acute postoperative pain, renal colic, migraine, primary dysmenorrhea (level I, Cochrane Review).
KEYDEX INJECT affects all stages of the pain process.
Occurrence of pain – reduces the level of production of inflammatory mediators in the area of surgical trauma, as well as blocks the synthesis of prostaglandins, thus preventing a compensatory response to trauma.
Conduction of pain impulses – suppresses depolarization of neurons of the posterior spinal cord.
Perception of pain – reduces the production of pain mediators at the level of the Central Nervous System, due to its ability to penetrate the blood-brain barrier due to high lipophilicity central nervous system.
Other drugs in this category