Nebutamol®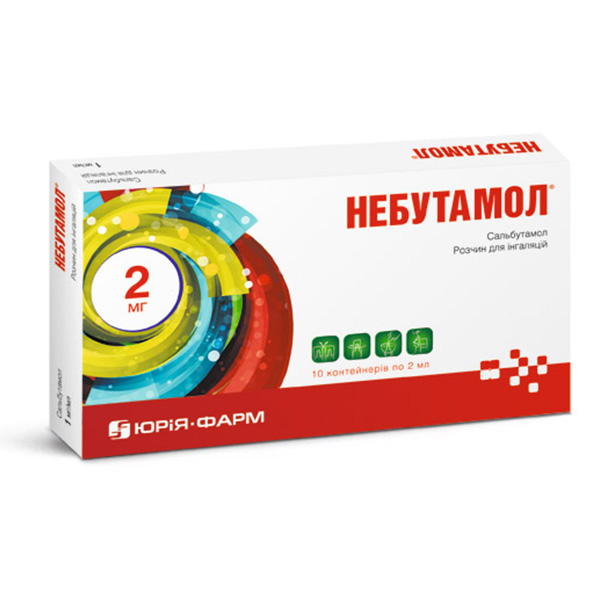 Inhalation solution.
One dose of Nebutamol inhalation solution (2 ml) contains 2 mg of salbutamol (as salbutamol sulphate).
Indications for use:
prevention and rapid relief of bronchospasm in bronchial asthma and other conditions associated with airway obstruction (acute obstructive bronchitis, acute constrictive laryngotracheitis);
functional tests for reverse obstruction.
How supplied
2 ml single-dose containers, 10 or 40 pcs per pack.
Sales markets
Kyrgyzstan, Tajikistan, Uzbekistan, Ukraine.
Other drugs in this category