U-FIX wound adhesive bandage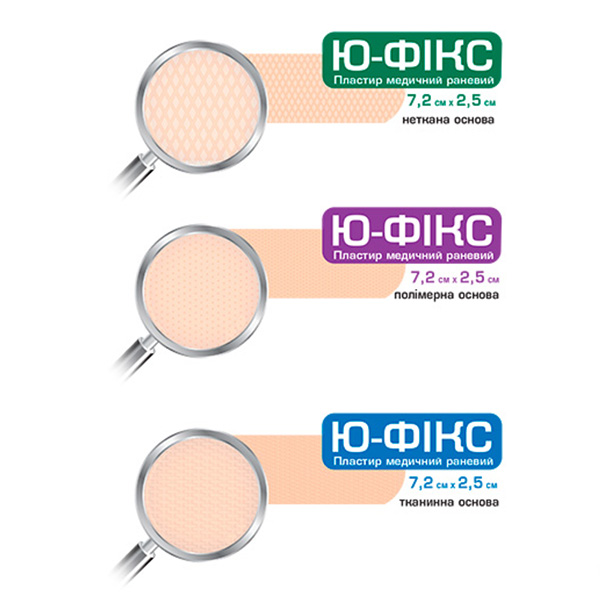 Base: fabric/non-woven/polymer.
Category: sterile
Provides strong fixation and painless removal.
All bases are perfectly permeable to air and moisture, without causing skin maceration.
May be fixed directly on the damaged surface of the skin, in particular on moving parts of the body, in the bending sites.
Suitable for patients with both normal and sensitive skin.
Size: 7.2 cm х 2.5 cm